Ryan Lochte takes home gold, but his hair turns unfortunate green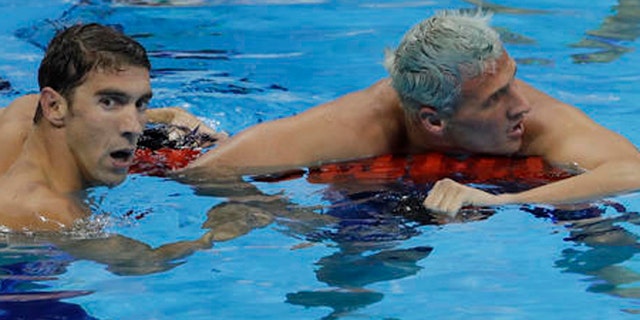 NEWYou can now listen to Fox News articles!
American gold medal winner Ryan Lochte may be sweeping up medals at the Rio Games, but when it comes to his do, he's done, suffering from a very bad hair day.
Things initially got odd when Lochte dyed his hair blue some time before finishing fifth in the men's 200-meter individual medley final in the Rio Games.
He's a 12-time medalist, and a fit young guy, to say the least, so he looks great with hair in any color, but the latest verdant color reminds of one a bit of male sea nymph.
While being adventurous with hair color and spirited for big competition, Lochte didn't account for the chemicals normally used in pools.
Despite a somewhat cosmetic malfunction, Lochte still takes home the gold, even with a forest of green hair atop his unnaturally toned bod.