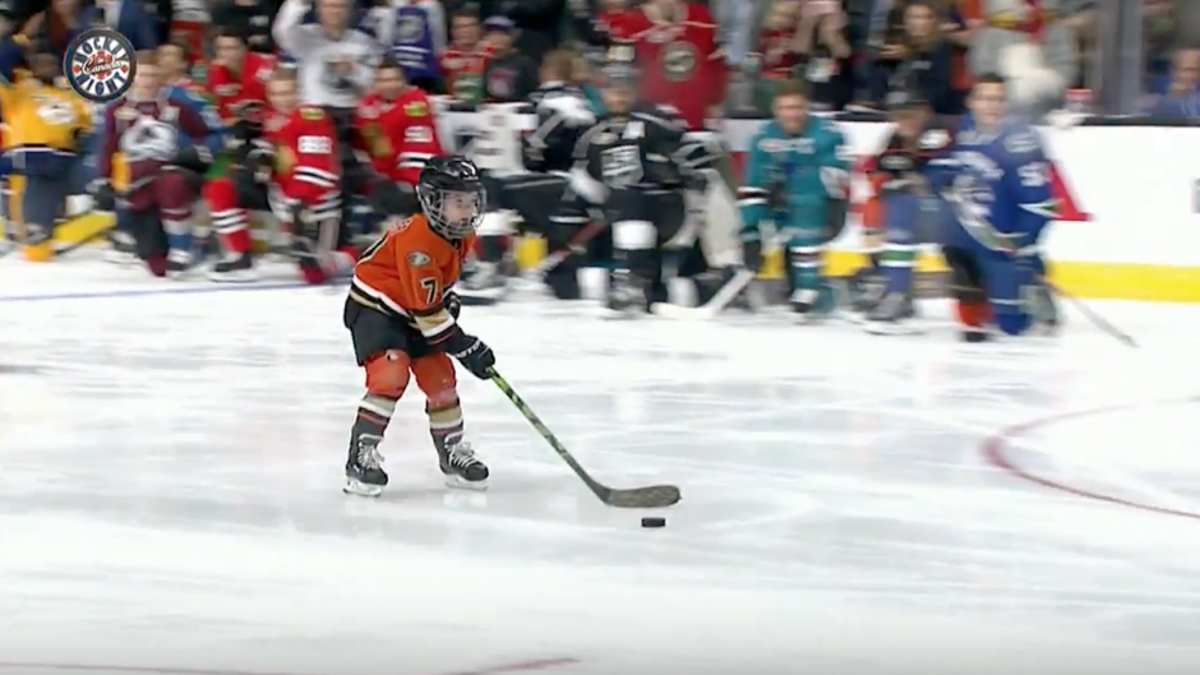 The stars were out in full force on Saturday night in Los Angeles as the NHL held its annual Skills Challenge on the eve of the All-Star Game. But the MVP of the night didn't go to one of the game's elite talents: Instead, it went to an offspring.
Ryan Kesler's young son stole the show when his dad allowed him a chance to participate in the shootout at the end of night. Ryker Kesler took Ryan's place and managed to score the lone goal for the Pacific Division when he went five-hole on Carey Price.
It was one of the best highlights of the night, especially considering Ryker's face in the immediate aftermath.
That's a moment that kid is never going to forget.