Ryan calls tight ends 'little babies,' lines up DT Kyle Williams at TE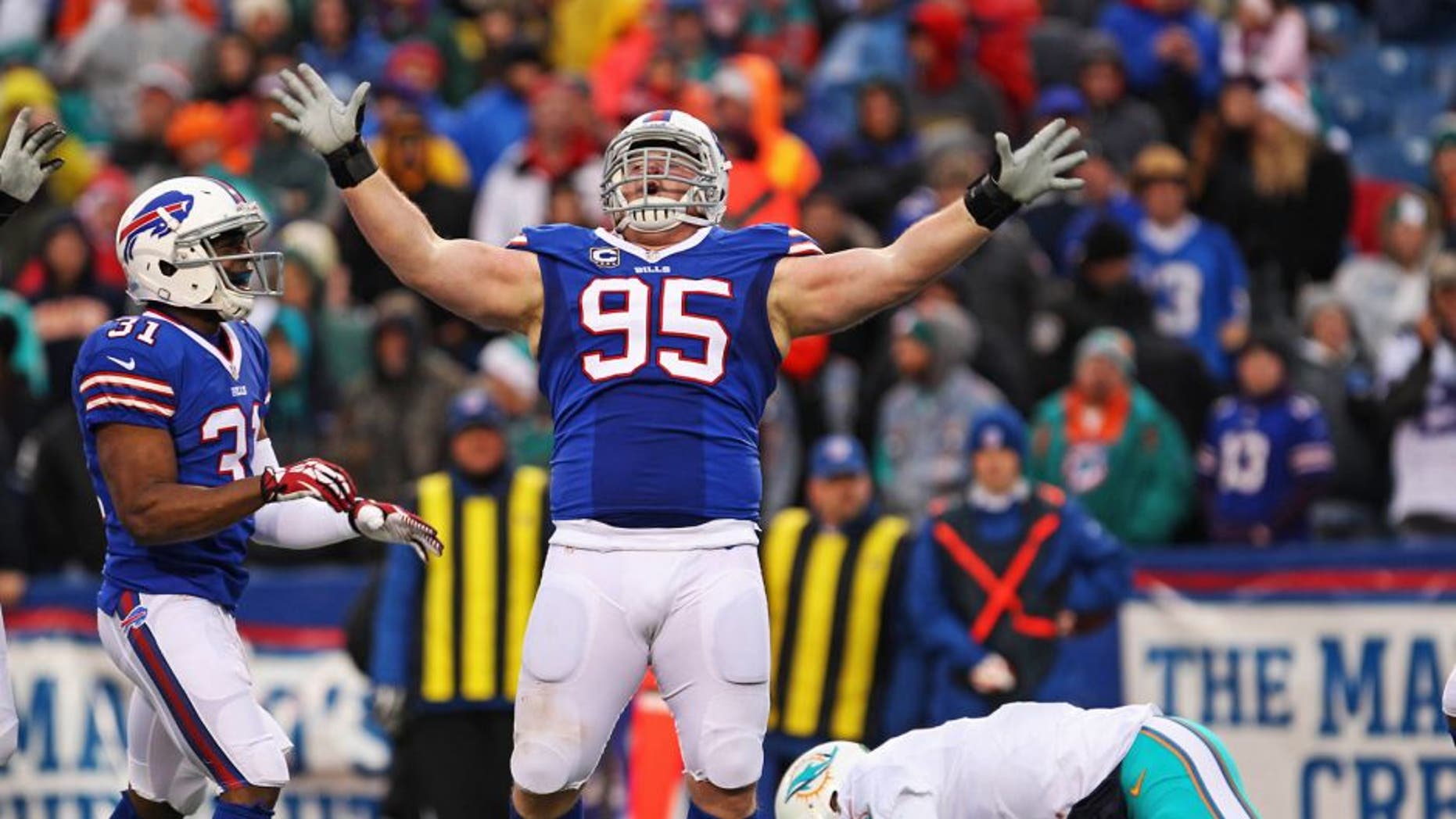 Leave it to Rex Ryan to experiment with a defensive tackle at tight end -- an All-Pro defensive tackle, at that.
During Thursday's practice, Ryan lined up defensive tackle Kyle Williams at tight end. It wasn't to see if Williams could catch a pass from one of the three struggling quarterbacks for the Buffalo Bills. It was because Ryan said tight ends "can be little babies."
"The tight ends, you know, sometimes can be little babies," Ryan said jokingly after practice. "They're all upset because ... 'Ah, well you're putting Kyle in there.' Well, 'cause he can block somebody! So that's probably the real reason."
That's one way to get your players to wake up. Having a 300-pound defensive tackle replace you on offense likely wouldn't sit well with most tight ends. And that's exactly what Ryan was going for.
"I said, 'Look, outside of [Matthew] Mulligan, I don't see anybody blocking anybody,'" Ryan said. "So they were going today, had another word with them or two. But the long touchdown pass by EJ [Manuel], I was impressed by that, the throw was good and all that, but the thing that impressed me was Nick O'Leary blocking the end. He was one-on-one on the defensive end and blocked the heck out of him, so that was ... I more impressed by that."
(h/t ESPN)