Rutgers sticking with same starting QB for week 4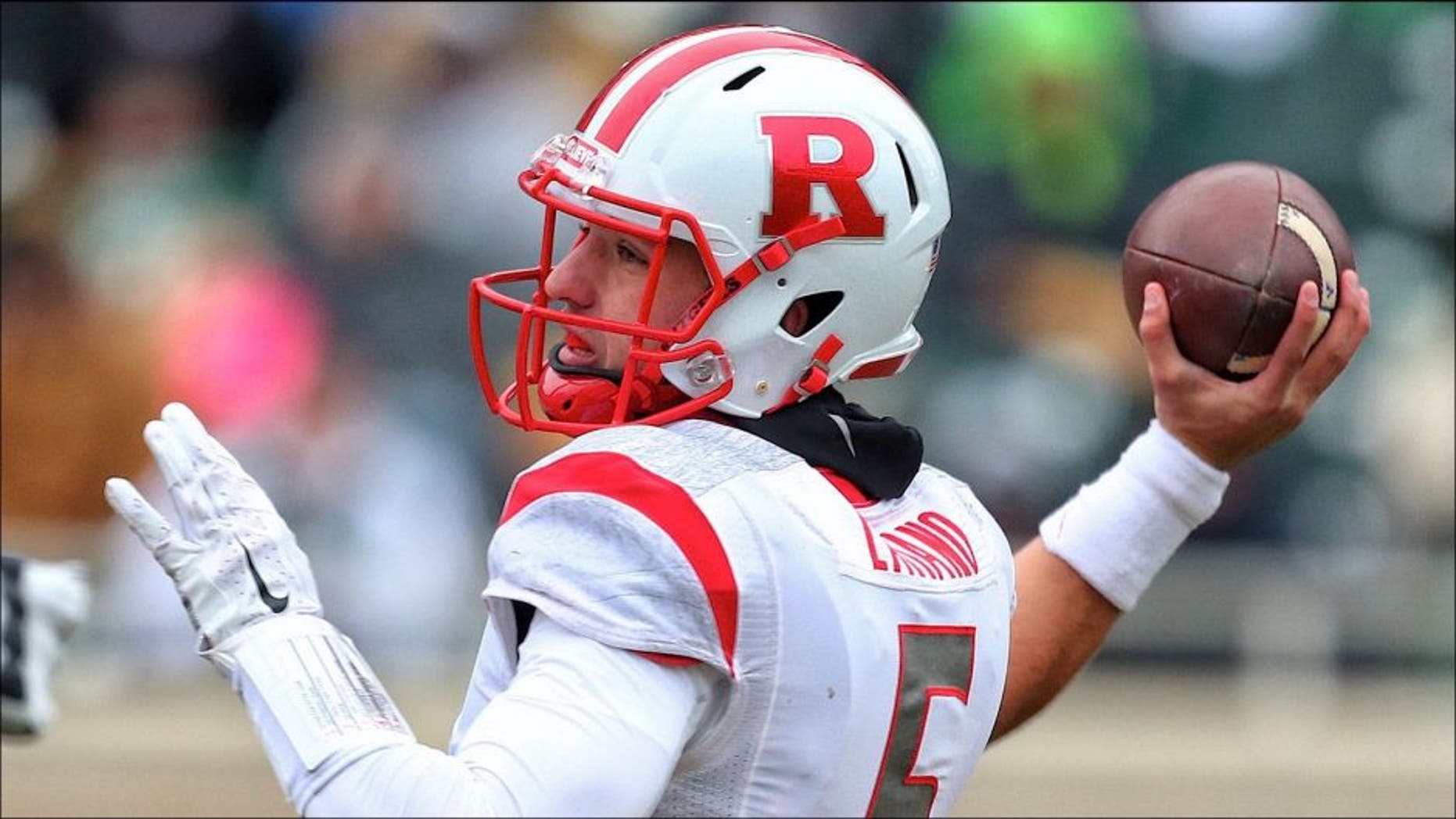 Ohio State is not the only place in the Big Ten fans and media are wondering who should be the starting quarterback.
Rutgers coach Kyle Flood and interim coach Norries Wilson have faced the same question early this season after Hayden Rettig started the the season opener against Norfolk State but played only the first half. Chris Laviano replaced him after serving a one-half suspension for violation of team rules.
Laviano was almost literally perfect in his season debut, completing 4 of 4 passes for 138 yards and three touchdowns in the second half against Norfolk State, but since then he has thrown three interceptions and only one touchdown pass as the Scarlet Knights lost to Washington State and Penn State.
NJ.com reports Wilson said on the weekly coach's radio show the staff owes it to the team to put the best players on the field and has tried to do so at every position, including quarterback.
But that is no average position.
"The quarterback is leading everybody," Wilson said. "He's telling everybody what to do and how to do it and when to do it and what's changing. At running back, you can take a guy out and put another guy in, you calm him down. If you start moving quarterbacks around, you've got different cadences and the line gets accustomed to hearing a certain guy. There's a lot of small details involved in it where you can't just pull a guy out and put him back in. It's worked a lot of places where they can play two quarterbacks. I haven't been in a situation where we've ever played two quarterbacks at the same time."
Although the competition was suspect, Rettig put up impressive numbers in his only action of the season. He was 9 for 11 for 110 yards and a touchdown against Norfolk State.
(H/T NJ.com)