Rubio stands up for Pau Gasol, says Wolves will take him if Lakers don't want him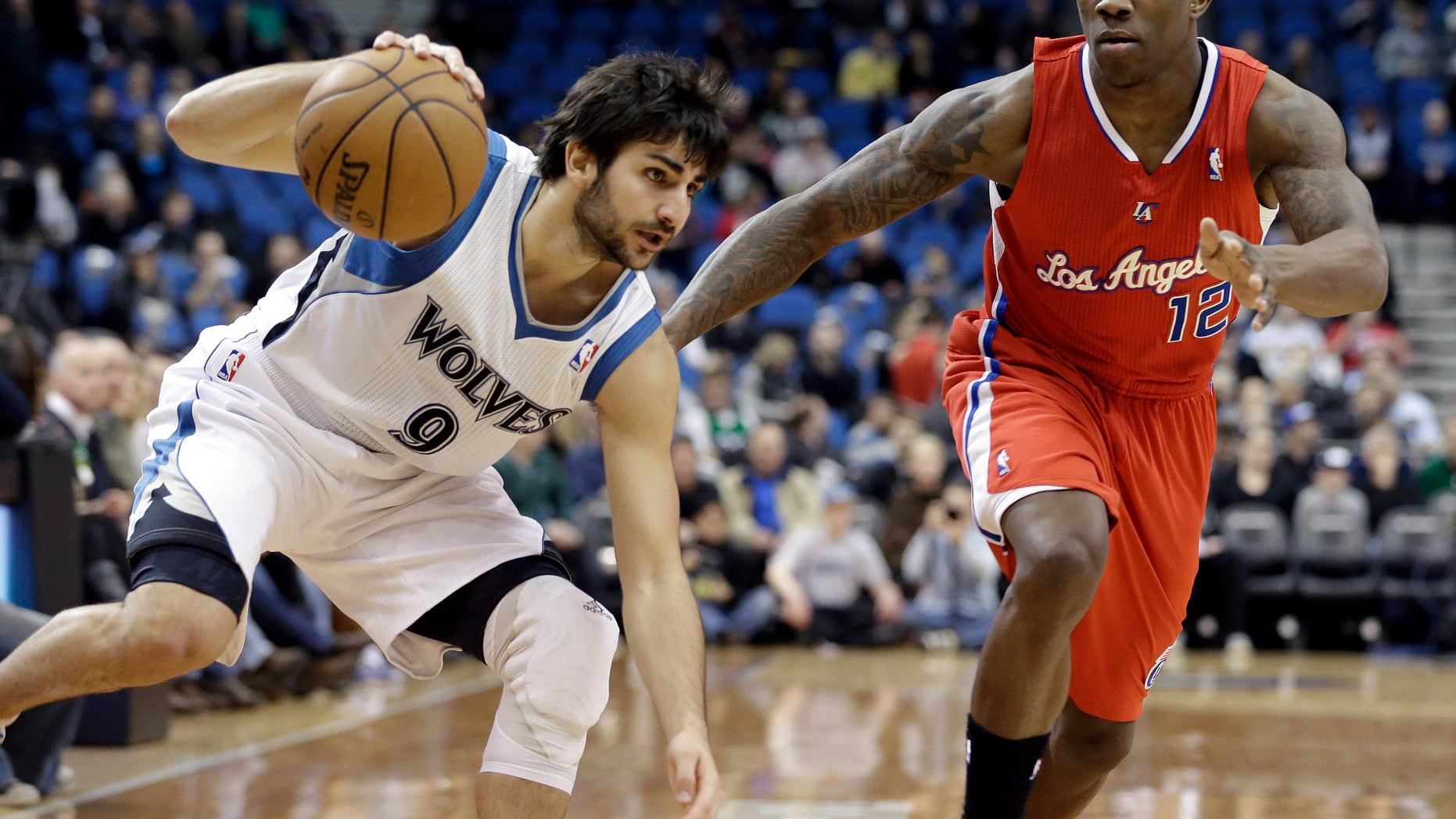 MINNEAPOLIS – Ricky Rubio is standing up for his fellow Spaniard Pau Gasol, saying he doesn't think it's fair that the Los Angeles Lakers are bringing Gasol off the bench this season.
Rubio spoke after practice on Thursday, one day before his Minnesota Timberwolves were scheduled to host the Lakers. Rubio says he speaks to Gasol and the other Spanish players in the NBA regularly throughout the season. He says Gasol has proven himself as a top-flight player in this league over the years.
He quipped that "if they don't want him, we are more than welcome to get him."
Gasol has been mentioned in the rumor mill for the last few seasons. The Timberwolves have often been mentioned as a possible destination if the Lakers decide to part with him.