Royals trade Crow to Marlins; agree to $1.8 million deal with reliever Jason Frasor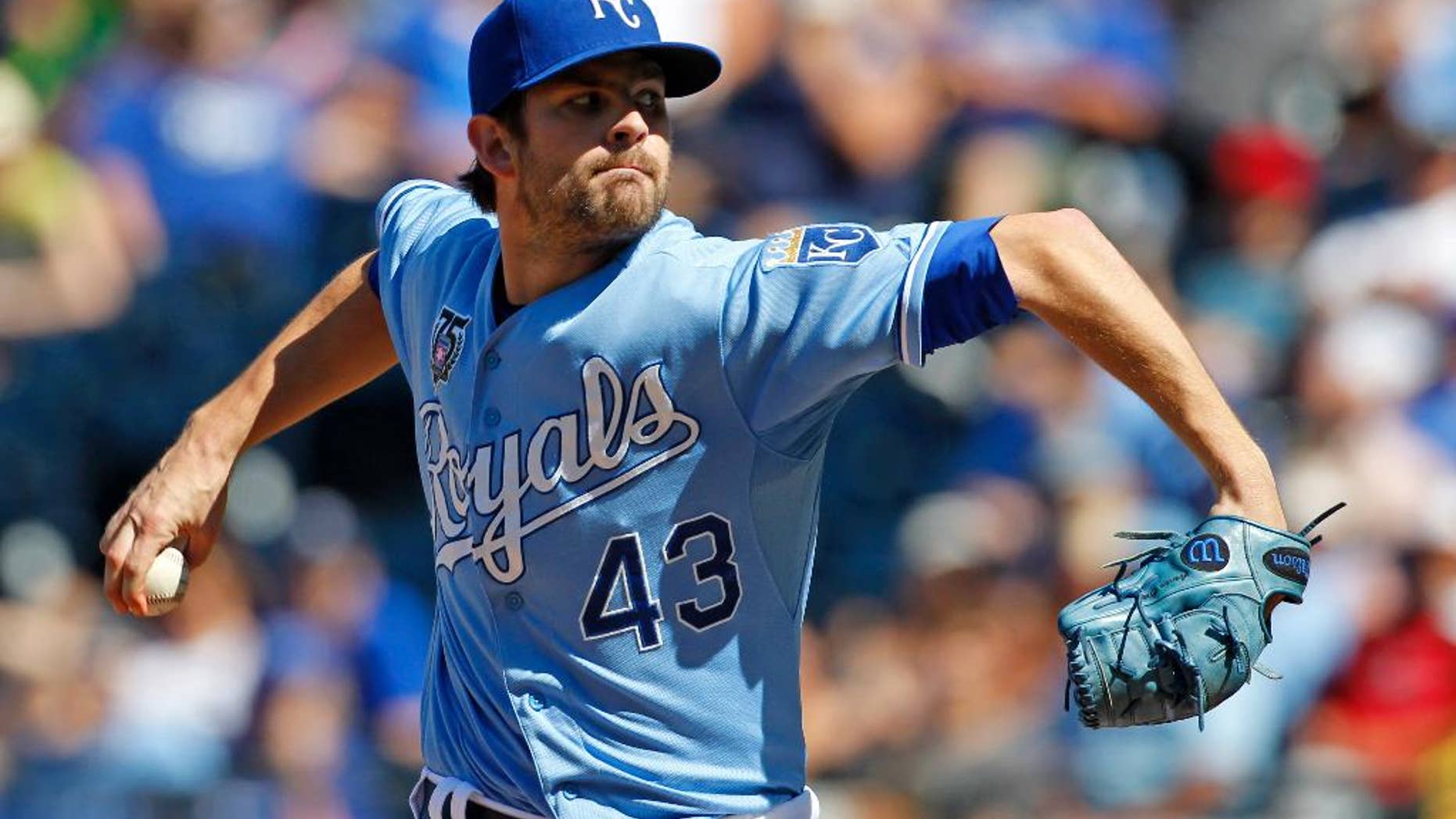 KANSAS CITY, Mo. – Former first-round draft pick Aaron Crow has been traded from the Kansas City Royals to the Miami Marlins for left-hander Brian Flynn and right-hander Reid Redman.
In another move Friday, Jason Frasor and the Royals agreed to a one-year contract with a 2016 mutual option that guarantees the reliever $1.8 million.
Crow, a 28-year-old right-hander taken with the 12th overall pick in 2009, was 6-1 with a 4.12 ERA and three saves in 67 relief appearances this year. The Topeka, Kansas, native did not pitch in the postseason.
Flynn, 24, was 8-10 record with a 4.06 ERA in 25 starts at Triple-A New Orleans and also had one start and one relief appearance for the Marlins, a year after making four starts for Miami in his first big league season. He played at Wichita State in 2009 and '11.
The 26-year-old Redman was 5-1 with a 2.04 ERA and seven saves at Class A Jupiter and Double-A Jacksonville
Frasor gets $1.25 million next season, down from $1.75 million this year. The 2016 option is for $2 million with a $550,000 buyout.
He can earn $500,000 annually in performance bonuses based on games pitched: $75,000 each for 35, 40, 45 and 50, and $100,000 apiece for 55 and 60.
The 37-year-old right-hander was acquired from Texas in July and went 3-0 with a 1.53 ERA in 23 games for Kansas City and 4-1 with a 2.66 ERA in 61 games overall. He was a veteran presence in a young clubhouse as the Royals made the postseason for the first time since 1985 and lost to San Francisco in a seven-game World Series.
Frasor was 2-0 with a 1.69 ERA in the playoffs, earning victories in the Royals' wild-card win over the A's and in Game 3 of the AL Championship Series against Baltimore.