Royals' Herrera, Rios expected to miss two weeks with chickenpox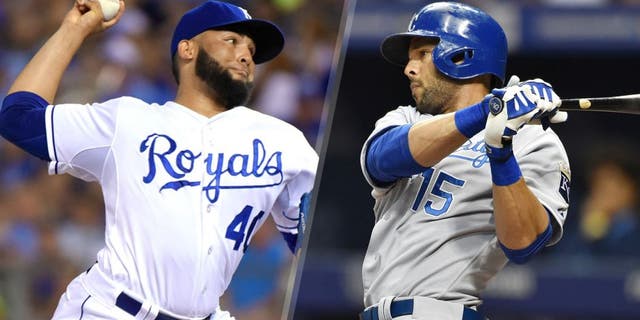 NEWYou can now listen to Fox News articles!
KANSAS CITY, Mo. -- Kansas City Royals All-Star pitcher Kelvin Herrera and right fielder Alex Rios have been diagnosed with chickenpox, raising concerns that others on the AL Central-leading team may have been exposed.
Team officials said Tuesday that Herrera and Rios will likely miss a couple of weeks as the season wraps up. Both players were sent home from Tampa Bay after experiencing symptoms over the weekend.
The Royals have reached out to players, coaches and their families to determine whether anyone else has had chickenpox or may be at risk.
The disease is highly contagious, spread through the air via coughing or sneezing and sometimes by touching. It causes a blister-like rash, fever and tiredness. It can be serious for people with weakened immune systems.