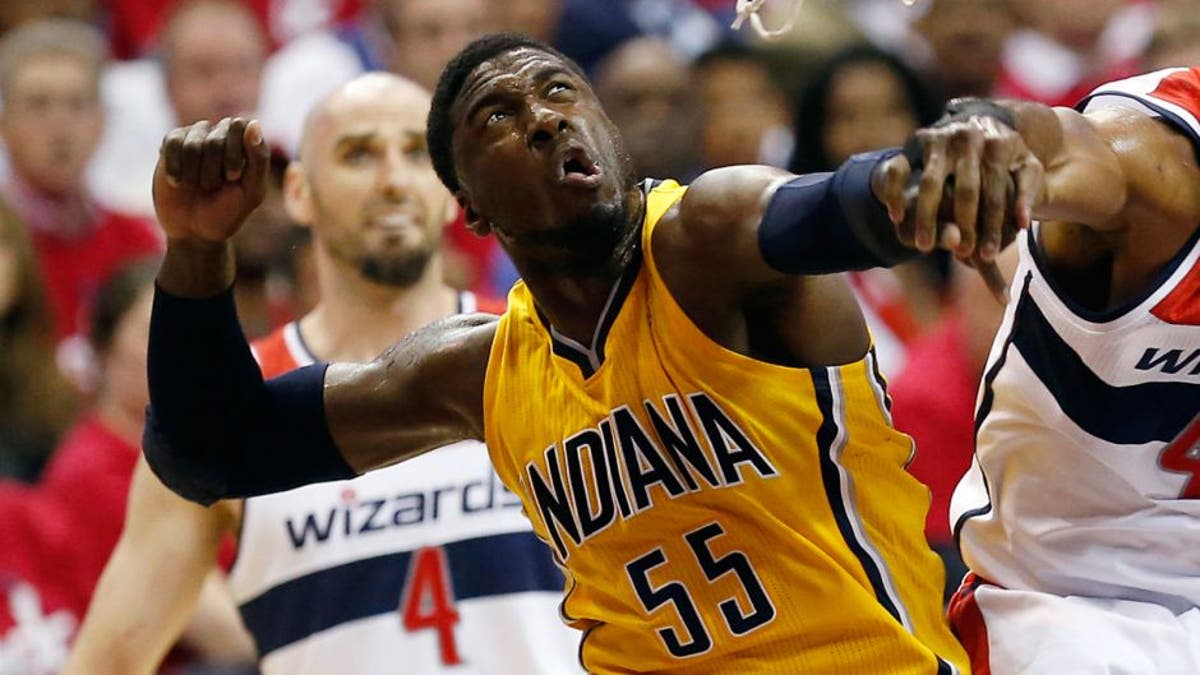 Words can be hurtful, Roy Hibbert. And on the surface, this wasn't a particularly nice thing to say about the Indiana Pacers.
When introduced at the Los Angeles Lakers facility on Wednesday, the former Indiana big man told reporters that the decision to leave the Pacers for the Lakers was an easy one. And while his choice of words might sting a little bit in Indiana, it appears that there are no hard feelings:
"That was a no-brainer," Hibbert said. "Indiana wanted to go in a different direction, wanted to go younger, and the Lakers wanted me, so I said, who wouldn't want to be in L.A.? That was a no-brainer. I talked it over with my agent and I didn't think twice about it."
You see, Pacers? It's not Hibbert; it's you! Wait, that's not really comforting, is it?
But Hibbert's right. Indiana was all but openly cheering for Hibbert not to pick up his option for this season. When he did, it became a matter of when, not if, the Pacers would trade him. There was a lot of guaranteed money on the table, so Hibbert took the route that got him paid and in a new location.
If you were to ask Larry Bird, there's a pretty good chance he'd say that the decision to trade Hibbert was a no-brainer, too.
(h/t ESPN.com)
Photo Credit: Geoff Burke/USA TODAY Sports