Rosenthal: D-backs interested in Yankees closer Andrew Miller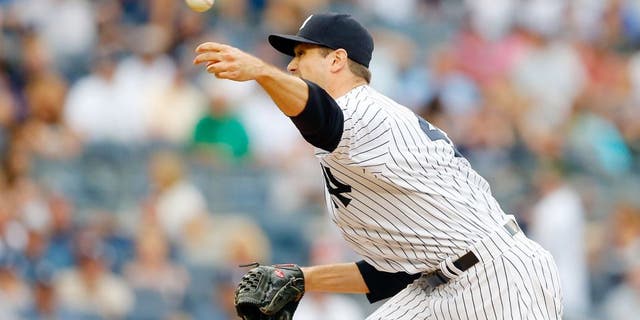 Andrew Miller thrived in his first season as a closer in 2015, notching 36 saves in 38 opportunities. Jim McIsaac Getty Images
The Arizona Diamondbacks are apparently in the market for a closer, and have reportedly shown interest in one of the AL's best.
FOX Sports' Ken Rosenthal reports that the D-backs have inquired about New York Yankees closer Andrew Miller, who has been one of the most dominant relievers in the AL the past three seasons.
The 30-year-old left-hander notched 36 saves in 38 opportunities last season while maintaining a 2.04 ERA, striking out 100 batters in 61 2/3 innings, and holding opponents to a paltry .151 average.
The Diamondbacks' current closer, Brad Ziegler, thrived in the role after being promoted from the set-up role by necessity during the season, notching 30 saves in 32 opportunities while holding a 1.85 ERA.
However, as successful as the 36-year-old right-hander was, the Diamondbacks are showing interest in younger, more dominant closers, as Ziegler earns most of his outs by pitching to contact rather than striking batters out.
The team has also shown interest in flame-throwing lefty Aroldis Chapman of the Cincinnati Reds over the past few months.
Rosenthal's report indicates that no specifics have yet to emerge from the D-backs' interest in Miller, but that they have young starting pitchers and infielders that might pique the Yankees' interest in a potential deal.