Ronda Rousey's grappling coach: She will be back as the greatest ever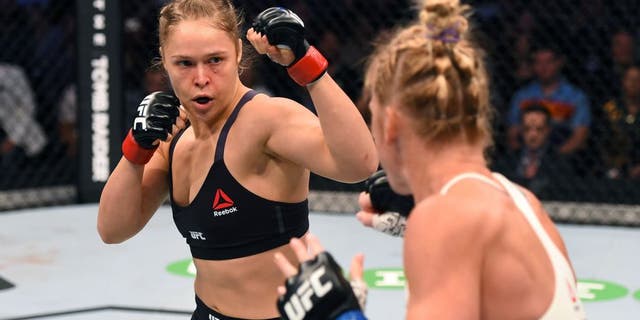 Even though she suffered the first loss of her MMA career at UFC 193, former judo Olympic medalist Ronda Rousey has lost many times before. Her grappling coach Justin Flores says he was there for many of those defeats.
"I think she'll be able to pull it all back together," he recently told MMA Junkie.
"It's just that timeline, I think, may not be as quick as in judo past just because of the toll it takes physically. But there's no doubt in my mind she'll come back."
Rousey has been the busiest star in the UFC over the past two years, and everyone seems to agree that a long rest and then time to improve is the smart move for her now. Her previous losses showed her coach that Rousey has what it takes to rebound, though.
"I think the dust has to settle. But after that, I think she has to find her motivation -- and I think she will. There's no doubt," he promised.
"I've seen her lose before, and her world was over. It didn't make sense. Black was white. Day was night, and nothing made sense, but she was able to step back up. Obviously, that was a different stage, and she's under a much bigger microscope now, so everything is amplified. But a loss is a loss still, if it's getting knocked out or just having a referee say you lost in judo."
Not only will Rousey be back, according to her coach, she'll be back and better than ever, according to him. "Look out MMA world," he warned.
"Every great hero has trials and tribulations and loss. It's how she recovers and comes back that will make her legacy as the greatest of all time. Mark my words."