Ronda Rousey's coach is teaching Vince Vaughn how to grapple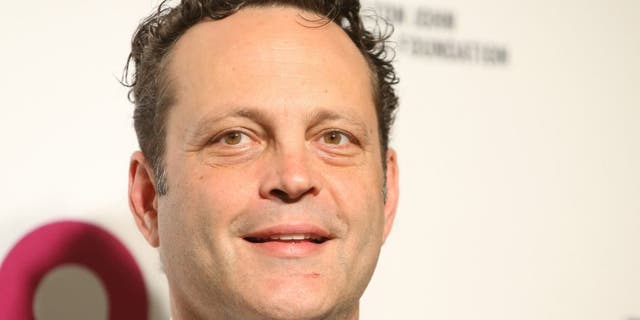 The next actor who wants to tangle with Vince Vaughn on the set of one of his movies might have to defend a slick ground game because he's learning the art of submissions from the same person responsible for Ronda Rousey's Brazilian jiu-jitsu game.
Vaughn just recently started training at the Gracie University under head coach Rener Gracie, who has worked with a slew of top UFC fighters, including Rousey as well as former WWE superstar CM Punk.
Gracie posted a video grappling with Vaughn on Monday as the veteran actor showed off some of his new moves while attaining white-belt status after his first session.
"I really liked the videos and the philosophy with the 'bully proof' stuff so I first came with my daughter and started checking it out," Vaughn said about his first time grappling on the mats. "I wanted to take a class and have fun."
Vaughn training under Gracie comes just a few months after he filmed "Term Life" alongside former UFC heavyweight champion Cain Velasquez.
The 45-year-old actor is just the latest famous face from Hollywood to begin training Brazilian jiu-jitsu.
Actor Clark Gregg, who stars in "Agents of S.H.I.E.L.D.", is actually a black belt in Brazilian jiu-jitsu as well as director Guy Ritchie, who trains under famed coach Renzo Gracie in New York. "Boondock Saints" and "Dexter" star Sean Patrick Flanery is also a long-time jiu-jitsu practitioner.
Before long, there might be a grappling tournament exclusive to Hollywood's best and brightest if this trend keeps up.