Rodney Childers believes offseason work has No. 4 team in solid position for 2017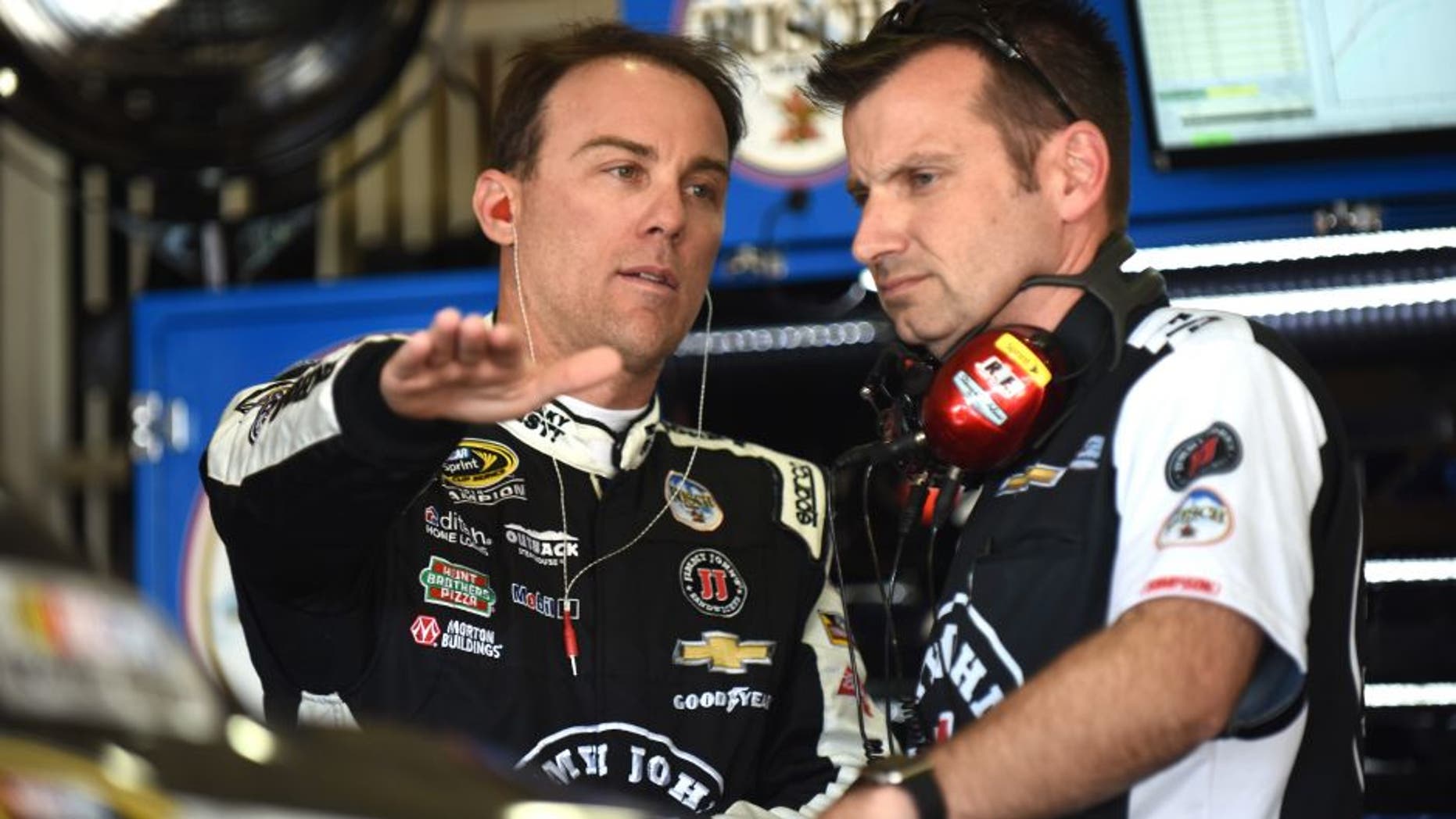 After months of preparation for the 2017 Monster Energy Cup Series season, Stewart-Haas Racing drivers have been busy getting acquainted with their new Ford Fusions on track at Daytona International Speedway.
Among those hard at work during what is hard to call an "offseason" was Rodney Childers, crew chief for Kevin Harvick's No. 4 Ford.
As the team continues to get acclimated with Ford Performance throughout Speedweeks, Childers feels confident they can start the season strong.
"We're really fortunate that we came out here and it looks like we have decent speed," said Childers. "We really didn't put any bodies on, cut them off and then put them back on trying to make them better. We just kind of picked something and went with it. Really I feel good about what we got so far."
Of course, it is to be expected that SHR would face some challenges along the way, but it wasn't anything Childers and the 2014 Cup championship-winning team weren't expecting.
"It was easier in some ways and it was harder in some ways," Childers said. "There was a lot going on with the cars and getting the engines to fit, changing oil lines and fuel lines and stuff like that. The biggest thing was getting new bodies put on them and taking them to the wind tunnel, trying to make them the best you can."
Following Saturday afternoon's Daytona 500 qualifying practice, where teams focused on single-car runs, you'd have to look down the time chart a bit to find Harvick -- ending the session in 20th.
But that's not a concern for Rodney Childers and the No. 4 Ford crew.
As far as Sunday's Daytona 500 qualifying (3 p.m. ET on FOX) is concerned, the vibe from Childers is you shouldn't expect Kevin Harvick on pole.
"I don't know if the 500 car is good enough to set on the pole, but really, sitting on the pole isn't something that we even try to do," Childers said following Saturday's Daytona 500 practice session. "You have to spend month and months, and tons of money to sit on the pole for the 500 anymore. It's more important to get the car good for the race and making sure that we're ready for Thursday."
The goal for Harvick, Childers and the No. 4 crew is to make sure the car survives Thursday's Can-Am Duel (7 p.m. ET, FS1) because they feel confident about their car for the 500.
Luckily for Childers, their No. 4 car for The Clash at Daytona is similar to their 500 entry. That's a very good thing, as usually teams take a car that might not be as good and run it in the season-opening exhibition race.
"We were pretty fortunate this year both cars were pretty identical in the wind tunnel," Childers said. "They have all the same parts and pieces on them. I feel like they are about as equal as we can make them."