Robert Allenby, recovering from beating and robbery, withdraws from Humana Challenge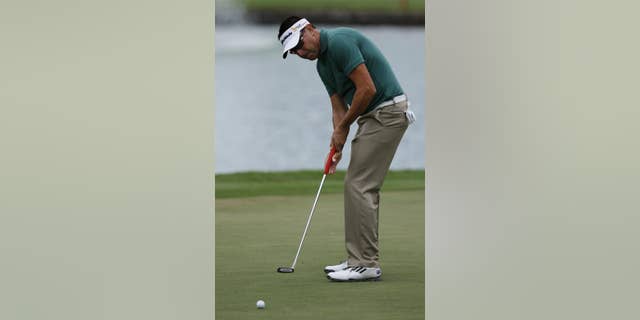 NEWYou can now listen to Fox News articles!
LA QUINTA, Calif. – Robert Allenby has withdrawn from the Humana Challenge while he recovers from a beating and robbery last week in Honolulu.
Allenby said Tuesday he is skipping the tournament on the advice of his doctor. He wants to make sure he is fully recovered before returning to competition.
Allenby says he was beaten and robbed Friday night. He doesn't recall many details except being thrown out of a car in a downtown park in Honolulu. He posted photos of his face with a bloodied scrape on the forehead and nose, and a left eye that was swollen and badly bruised.
Police are investigating.