Rob 'Robbie G' Gronkowski may find himself in a wrestling ring soon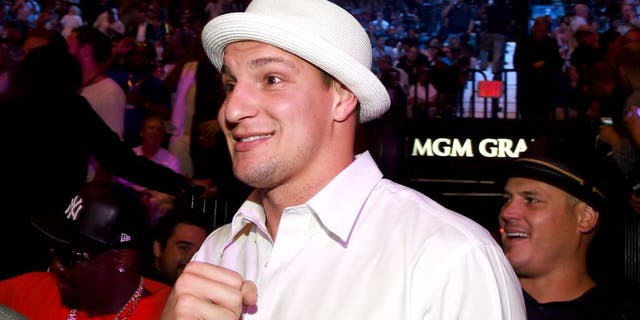 NEWYou can now listen to Fox News articles!
Rob Gronkowski is one of the most physically imposing players in the NFL, so it probably wouldn't be all-that smart to challenge him to a fight.
That doesn't seem to bother Impact Wrestling star Robbie E, though. He's calling Gronk out and challenging him to a wrestling match. Why would one do such a thing? Well, Robbie E claims Gronkowski ripped off his name by referring to himself as Robbie G.
Robbie E posted this video via TMZ Sports to take a shot at Gronk and hopefully get him into the ring.
Here's the tale of the tape -- if the match ever happens.
Robbie E stands at 5-foot-11, 201 pounds and "has joined forces with Mr. Pec-Tacular, Jesse Godderz to form 'Bro Mans,'" according to his bio. Gronk, on the other hand, is 6-foot-6, 265 pounds, and has teamed up with Tom Brady to win Super Bowl XLIX.
Needless to say, Gronkowski probably has the advantage over Robbie E. But just like in football, fights aren't won on paper.