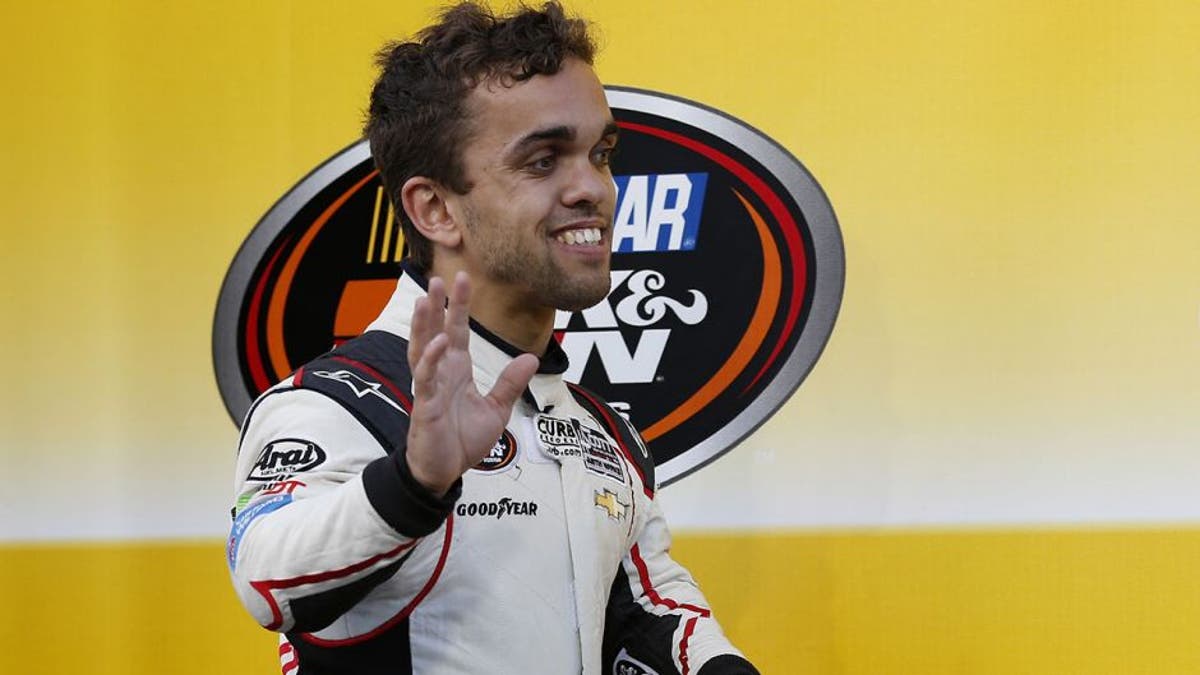 Rico Abreu, the winner of last weekend's Chili Bowl Nationals, is standing up for Tony Stewart in the wake of Stewart's confrontation with a fan at the popular midget-car race in Tulsa, Oklahoma.
Stewart, an owner multiple sprint car teams, along with the Eldora Speedway dirt track in Rossburg, Ohio, didn't compete at the Chili Bowl, but was on hand to lend his time and expertise in getting the track prepared for the roughly 300 participants at the weeklong event.
Multiple videos captured by fan cellphones and shared on Twitter of last Friday night's incident show Stewart -- a three-time NASCAR Sprint Cup Series champion -- going into the stands and putting his hands on a male fan.
Videos then show the two men talking back and forth for several seconds before another man, who appears to be a security member, intervenes and pushes the fan into his seat, while Stewart leans in and continues to talk.
Multiple witnesses indicated that the testy exchange occurred after the fan -- later confirmed by multiple reports to be an off-duty Tulsa, Oklahoma, Sheriff's Deputy -- hurled insults at Stewart while Stewart cleaned the track.
Abreu, a rising star who captured his second consecutive Chili Bowl victory a day after announcing a full-time Camping World Truck Series deal with ThorSport Racing, defended the actions of Stewart.
"He worked really hard that whole week, and that track was awesome," Abreu said while speaking with reporters on Tuesday at the NASCAR Hall of Fame during the Charlotte Motor Speedway Media Tour presented by Technocom. "And I just think some people have opinions, and that's fine with what people say, but don't criticize someone that's working hard, because he worked his ass off that week, and you don't see (many) people like that.
"He didn't get paid to do that, because that's his passion and it's something he likes to do, and I think it's awesome what he's done for the sport of sprint-car racing, and what he does for the Chili Bowl, and he just looks to make things better and wants to make things better."