Richard Sherman reportedly wont attend Seahawks' offseason workout program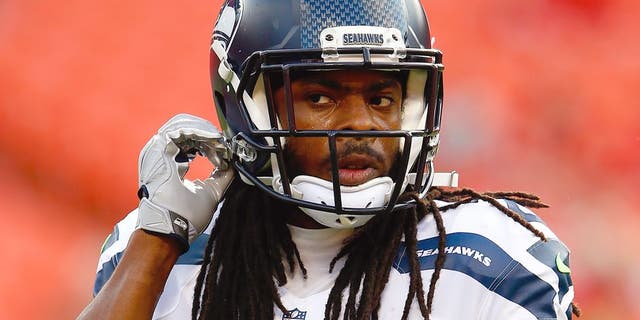 Richard Sherman isnt required to be at the Seattle Seahawks offseason workout program, which is technically a voluntary session, and it appears he will be a no-show Tuesday.
The Pro Bowl cornerback, who has been the subject of trade rumors this offseason, will not join his teammates at the workouts but is expected to report next month before OTAs, according to NFL Network.
Seahawks general manager John Schneider told reportersearlier this month that the Sherman trade speculation is real and added the team is keeping the 29-year-old in the loop.
"It's just open communication. He knows what's going on. We know what's going on," Schneider said. "I don't know if anything would ever happen, but like I tell people all the time, 98 percent of the deals that we're involved with, we don't follow through with. But at least we've opened that door, gone down the road and seen what's behind Door A or Door B."
Sherman is coming off one of his most volatile seasons, which included two incidents in which he clashed with coaches on the sideline, needing to be pulled aside by teammates. But despite the drama Sherman continued to produce on the field, picking off four passes and being named to his fourth consecutive Pro Bowl.