Richard Hamilton is the latest former NBA All-Star trying to make a comeback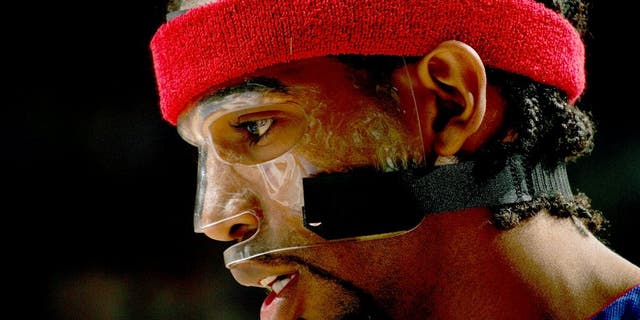 NEWYou can now listen to Fox News articles!
You can add Richard Hamilton's name to the growing list of former NBA All-Stars who are contemplating cashing in on the massive contracts that have been handed out this summer.
While talking to CBS Sports, the three-time All-Star shooting guard said he wants his agent to gauge NBA teams' interest in the 38-year-old.
"I'm giving myself 30 days where I am really hitting the gym." Hamilton said. "I'm working on my game. I'm in the weight room. I'm running my two, three miles a day. And I'm trying to see if my body can hold up. If my body can hold up after these 30 days, I will be making a comeback."
Hamilton hasn't played since 2013, finishing his career with the Bulls. He became a star with the Detroit Pistons, helping them win the title in 2004. He averaged 17.1 points, 3.1 rebounds and 3.4 assists during his 14-year career.
Hamilton was great off the ball on offense, navigating through screens to find space for mid-range jumpers. He also showed an ability to hit from beyond the arc, shooting 35 percent from deep for his career.
"If I get the opportunity where I can come in and earn my minutes," Hamilton said. "I think that I will be able to make an impact on someone's NBA team."
Former All-Star Ray Allen and swingman Stephen Jackson have been rumored to have interest in a comeback, possibly with the Warriors. Hamilton didn't mention Golden State as a preferred destination, but he did hint about possibly winning another title.
"I'm actually doing it for [my kids] and for myself, too, to get an opportunity to make one more run at it," Hamilton said. "And if there's an opportunity, where I could go out and win another championship, I'm all for it."