Rex Ryan once told Jets players he would punch Belichick 'in the face'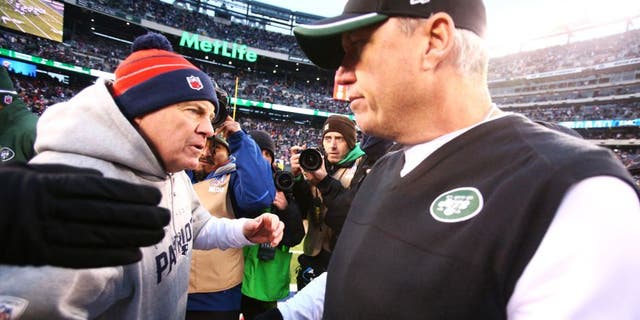 Rex Ryan and the New York Jets had a messy breakup last season, leaving a bad taste in the coach's mouth. He didn't feel he had the commitment from across the organization, which ultimately led to his firing from the team.
In his time with the Jets, though, he was well-liked among his players. On Tuesday, former Jets running back LaDainian Tomlinson shared a story about one of Ryan's pre-game speeches.
"Really, my favorite story is one of the pre-game speeches the night before the game," Tomlinson said via Syracuse.com. "We were getting ready to play New England. He talked about setting the physical tempo and having the physical identity. That's what he wanted out of the game.
"He said, 'So I'm going to prove to you guys how to set the tempo and how to create a physical identity. I'll tell you what, before the game, when Bill Belichick and I shake hands, I'm going to punch him in the face.'"
That's certainly one way to motivate your players. Of course, he was obviously joking, but it got the players going -- sort of.
"The guys lost it. It was so hilarious. But you understood that's what he does to motivate. He wanted to set the example. I'm going to punch this guy in the face, and you follow me."
Now with the Buffalo Bills, Ryan has a new challenge with a new team: unseating the Patriots atop the AFC East and making a deep playoff run.
(h/t Syracuse.com)