Retired US Soccer star Wambach admitted trying cocaine, marijuana, court documents say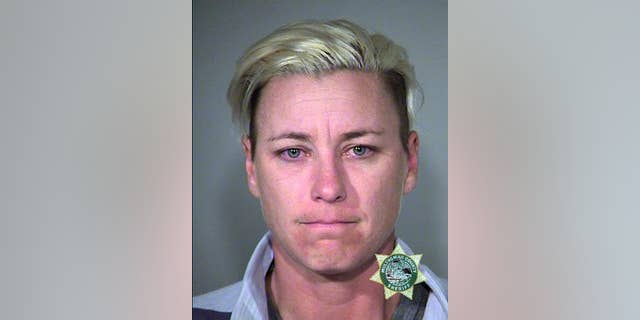 PORTLAND, Ore. – Retired soccer star Abby Wambach admitted to once trying cocaine and smoking marijuana some 10 years ago, according to court documents connected to her arrest on a misdemeanor charge of driving under the influence of intoxicants.
Wambach, who won a World Cup with the U.S. national team last summer, was arraigned on Tuesday in Multnomah County Circuit Court. She was not present, but her attorney entered a plea of not guilty on her behalf.
The documents said Wambach has no prior arrest record. In the documents, officers wrote that she first used marijuana at age 24 and her last use was at 25. It also states: "The defendant tried cocaine at age 25."
Wambach, who is now 35, did not specifically address the arrest in an appearance Tuesday night at the University of Kentucky. But said she was "embarrassed" for herself, family, friends and fans.
"The last couple of days have not been great or easy for me," she said. "The details will come out, the truth will come out and I will own it."
She was arrested on Saturday night after running a red light in Portland, Oregon, where she lives, and charged with driving under the influence of intoxicants (DUII) — alcohol.
A Portland police spokesman said it is standard for officers to ask about prior drug use. The documents assert that Wambach has never been in treatment for drug or alcohol abuse.
Wambach, a two-time Olympic gold medalist who announced her retirement from the national team in December, posted an apology on her Facebook page Sunday and took responsibility for her actions.
"Those that know me, know that I have always demanded excellence from myself. I have let myself and others down. I take full responsibility for my actions," she wrote. "This is all on me. I promise that I will do whatever it takes to ensure that my horrible mistake is never repeated."
Her attorney, Ben Eder, had no comment following the plea and did not immediately reply to an email seeking comment on the matter. The next court date is April 26.
Wambach went to Twitter on Tuesday afternoon to address the plea of not guilty in light of the Facebook admission: "My lawyer entered a not guilty plea on my behalf. This is standard procedure. I am owning this. Nothing has changed."
Wambach is the leading career scorer — male or female — in international soccer with 184 goals.
She appeared in four World Cups during her 15 years with the national team. She also has a pair of Olympic gold medals from the 2004 Games in Athens and the 2012 Games in London. She did not compete in the Beijing Games because of a broken leg.
One of Wambach's sponsors, MINI USA, said Sunday night it was withdrawing ads for the automobile that feature Wambach.
"This behavior is against the values we promote as an organization and the safety of everyone on the road is a priority here at MINI. Because of this, we are re-evaluating her association with the brand and are pulling content that individually features Abby from our marketing," the company said in a statement.
Wambach's arrest didn't seem to matter to a campus audience of about 700 at UK's Memorial Hall, with students and fans forming a line outside about an hour before doors opened. She was cheered and received a standing ovation upon being introduced before conducting a 75-minute discussion with a moderator about her career and life.
Wambach again said afterward that she wasn't allowed to discuss details of her case because it is ongoing. But she added that "I will at some point completely be transparent and the truth will come out. So, trust me on that."