Retired Minnesota football coach Jerry Kill takes administrative job at Kansas State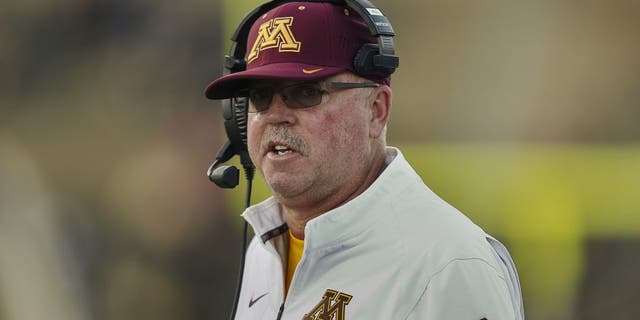 Seven months after retiring as the University of Minnesota's football coach due to health concerns, Jerry Kill has been hired as Kansas State University's associate athletics director for administration.
Kill, 54, led the Gophers for four-plus seasons before stepping down in late October. Throughout his tenure, he battled a seizure disorder that saw him collapse on the sideline in his second game with the Gophers back in 2011. Still, he built the program up from a 3-9 record in his first year to 6-7, 8-5 and 8-5 in his final three full seasons, all ending with losses in bowl games. He was 4-3 in 2015 before he was replaced by defensive coordinator Tracy Claeys.
Kill, who was the head coach at Northern Illinois for three seasons before he was hired by Minnesota, is returning to his home state of Kansas to take the job, in which he will serve as chief administrator for the KSU football program.
"Rebecca and I couldn't be happier to return home to the state of Kansas and join the K-State Athletics family and Manhattan community," Kill said in a statement on the KSU website. "I want to make it known that my coaching days are over, and I am excited to start this next phase as an administrator for one of the finest athletics departments in the country. Mentoring has always been very important to me, and I am thrilled to work in support of Hall of Fame Coach Bill Snyder and the football program and learn more about the administrative side of college athletics under John and the rest of the first-class staff at K-State."