Results: Jeff Gordon leads final Sprint Cup practice at Watkins Glen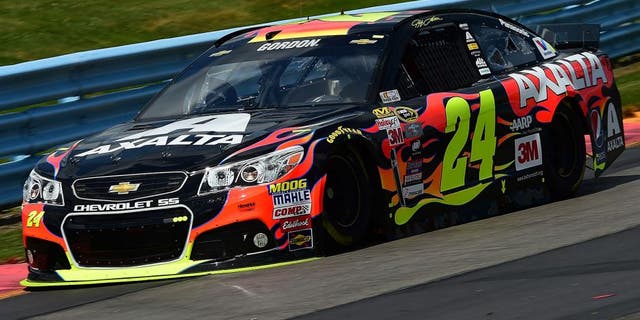 It's been 14 long years since Jeff Gordon last drove to Victory Lane at Watkins Glen International.
Perhaps the Hendrick Motorsports driver's long-awaited return will come Sunday when he makes his final start at the 2.45-mile road course

Gordon, still seeking his first win in his last full season of Sprint Cup competition, led all drivers in Friday evening's final practice at The Glen with a lap of 127.333 mph in his No. 24 Chevrolet.
That lap topped Clint Bowyer's fast lap of 127.067 recorded in the day's earlier practice.

Gordon, who is in position to make the Chase for the Sprint Cup but needs a win to ensure his spot in the championship field, was followed on the speed chart by Kyle Larson (127.049), Greg Biffle, Kyle Busch and Joey Logano.
Positions six through 10 in speed belonged to Kurt Busch, Martin Truex Jr., Sam Hornish Jr., Kevin Harvick and Tony Stewart.
Gordon is a four-time winner at Watkins Glen, having gone to Victory Lane in all but one race here from 1997-2001.

Qualifying for Sunday's Cheez-It 355 at The Glen is scheduled for 1:15 p.m. ET Saturday.