Reports: Theo Epstein close to contract extension with Cubs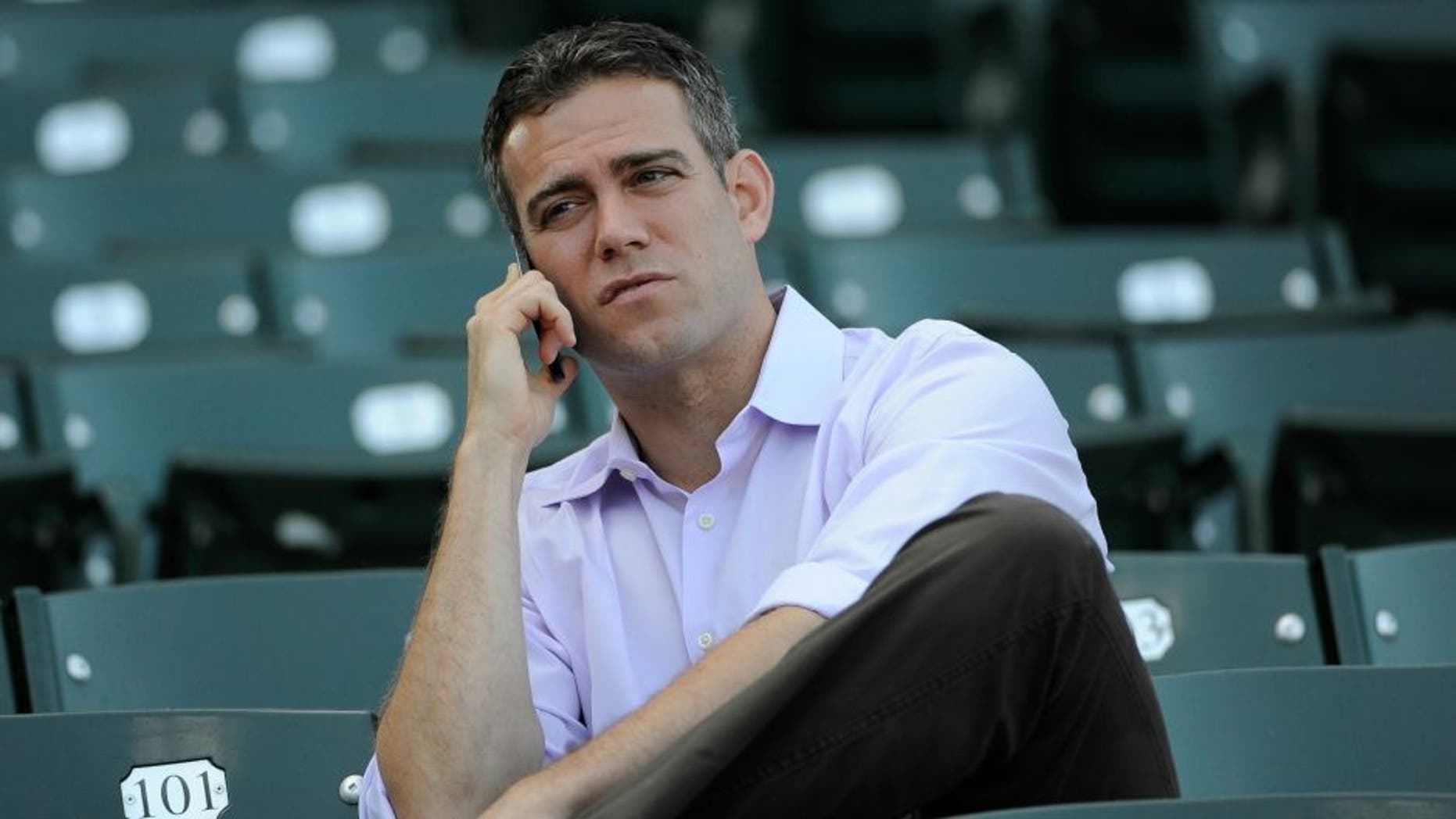 The Chicago Cubs believe they have the foundation for a long run of success. And the man primarily responsible for that is expected to be around to enjoy it.
President of Baseball Operations Theo Epstein is close to a long-term extension with the Cubs, according to multiple reports.
Epstein, who current contract expires after the 2016 season, could have a new deal in place by the team's home opener on Monday, the Chicago Tribune reports. Even if that isn't the case, a new deal seems inevitable after talks during spring training.
"I thought they were good, productive conversations," Epstein told CSN Chicago. "Neither one of us had a ton of time to focus on it. It's hard to make it a focus with so much else going on. But (there's) no cause for concern.
"We had good talks. And it's something we're going to continue to talk about. I think we both feel like it's going to get done at some point soon."
Epstein joined the Cubs following the 2011 season, after a long and successful run as the GM of the Boston Red Sox. He helped construct the roster that ended the 86-year Curse of the Bambino in Boston in 2004 and oversaw another World Series title in 2007.
Now the long-suffering Cubs fans hope Epstein can work the same magic on the North Side of Chicago.
After three consecutive losing seasons to start the Epstein era, the Cubs won 97 games and advanced to the NLCS in 2015. This year, expectations are even higher as the young lineup and veteran rotation that Epstein has assembled try to end the franchise's 108-year World Series drought.