Reports: Freeman fined by Buccaneers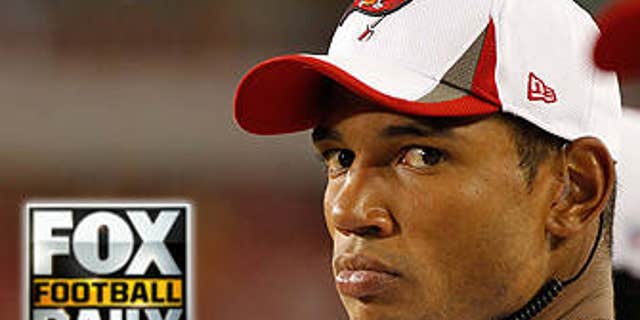 The Tampa Bay Buccaneers fined quarterback Josh Freeman twice in the past month, Sports Illustrated reported.
Freeman, who plans to appeal the fines, was docked for conduct detrimental to the team and engaging in an unauthorized media interview, according to the report.
The Bucs benched the fifth-year pro last week in favor of rookie Mike Glennon after Freeman played poorly in the team's first three games, all losses. The quarterback believes someone within the Bucs organization leaked information about him being in the league's drug testing program. The NFL Players Association is investigating if the Bucs had any involvement in the leak.
The quarterback was declared inactive for last Sunday's game against Arizona. He watched from a suite at Raymond James Stadium as Glennon made his pro debut during a 13-10 loss that dropped the Bucs to 0-4.
Freeman has thrown two touchdowns and three interceptions this year, tallying a quarterback rating of 59.3.
The Associated Press contributed to this report.