Reports: Former Baylor DE Shawn Oakman being investigated for sexual assault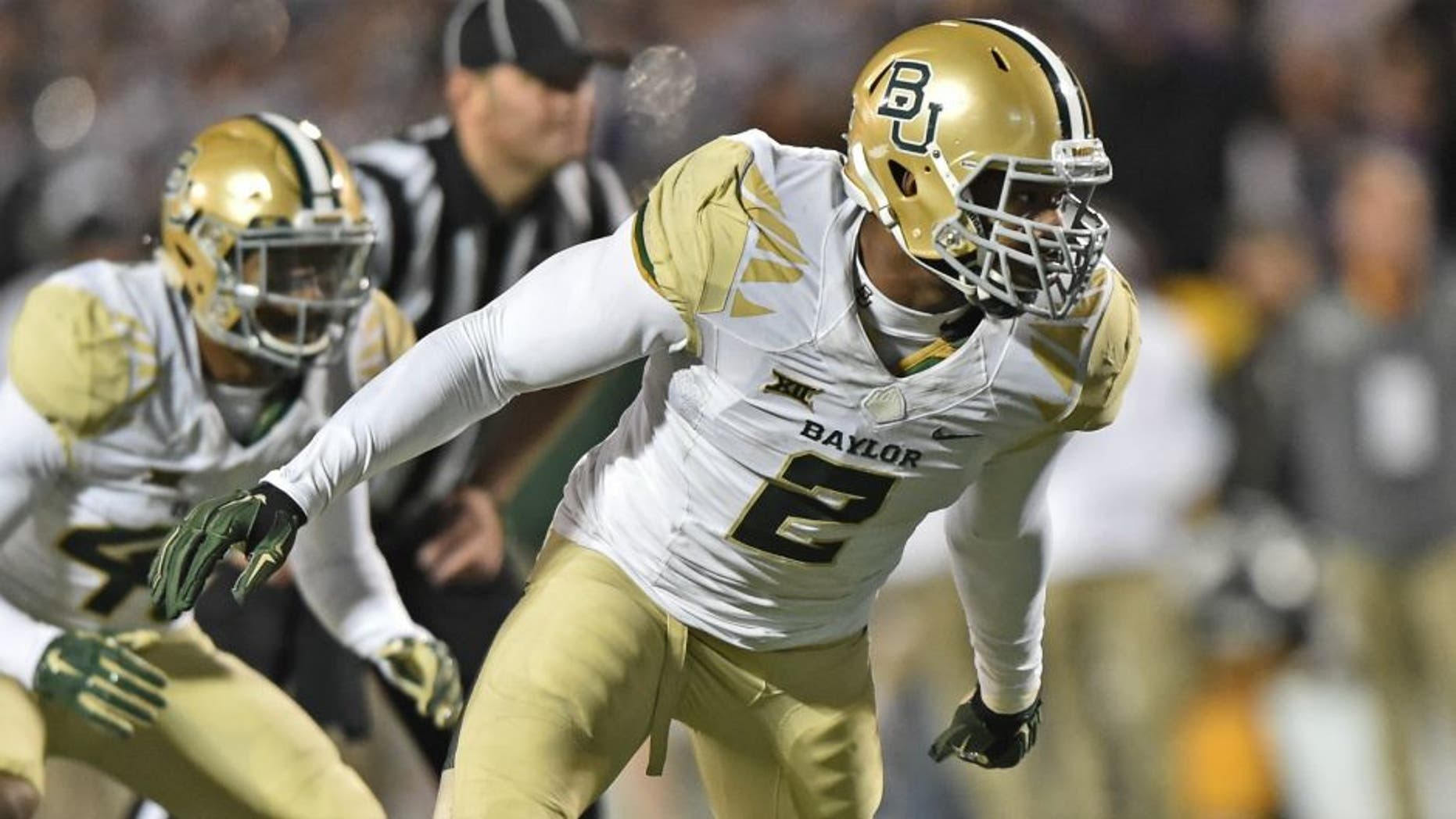 Former Baylor Bears defensive end Shawn Oakman is being investigated for an alleged sexual assault, according to multiple reports.
The Waco Tribune-Herald first reported Thursday that police were investigating a sexual assault allegation against a "prominent player" from Baylor's 2015 football team. A female student alleges she was assaulted between 2 a.m. and 3 a.m. Sunday after meeting the player at a nightclub, and police searched the player's residence for evidence Sunday afternoon, according to the Tribune-Herald. The suspect told police the sex was consensual.
The ESPN Radio affiliate in Waco and Orangebloods.com then reported Oakman was the player in question:
And then came photos of the search warrant:
Oakman's agent then responded to the reports:
Oakman, projected by some as a third-round pick in the upcoming NFL Draft before these allegations, had 43 tackles and 4.5 sacks last season. In his three seasons with the Bears, he had 17.5 sacks.
It is the latest such incident at Baylor, which has been criticized for its handling of reports of sexual assaults. Two former Baylor football players, Tevin Elliott and Sam Ukwuachu, have been convicted of sexually assaulting students in the past two years.