Report: Suggs not even thinking about retirement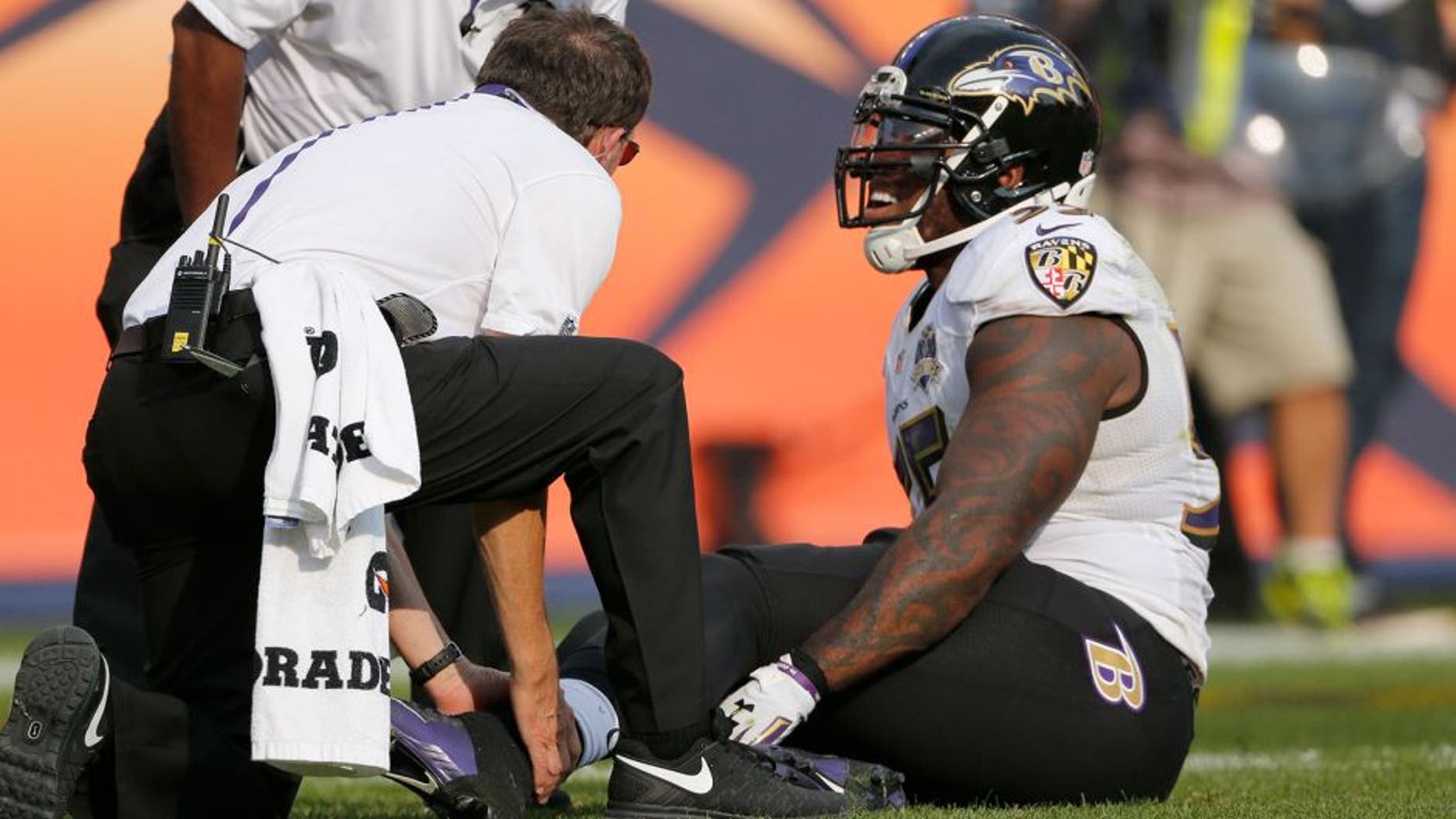 When Ravens veteran linebacker Terrell Suggs went down last week with a season-ending Achilles tear, there was immediate chatter that he may choose to call it a career rather than going through another arduous rehabilitation process.
A report from CBSSports.com's Jason La Canfora put that speculation to rest Sunday, but Suggs' contract could be a stumbling block as far as a return to Baltimore. Suggs is due to make $4.5 million next season, which isn't much for a prized pass rusher, but he does carry a cap hit of $7.45 million, according to Spotrac.com. Suggs will also turn 33 next fall, coming off a major injury, and the Ravens will certainly need cap space.
Suggs has already shown a willingness to restructure his contract to remain with the Ravens, but La Canfora suggests that Suggs' future in Baltimore beyond this season was already in doubt, noting that longtime Raven defensive tackle Haloti Ngata was a victim of cap constraints this past offseason. One potential hangup is that the Ravens would face an even bigger cap charge of approximately $1.4 million for releasing Suggs outright.
Early signs point to a reworked, incentive-laden deal since Suggs has previously expressed a desire to stay in Baltimore for the duration of his career.
h/t: CBSSports.com