Report: Robert Griffin III cleared to practice with the Browns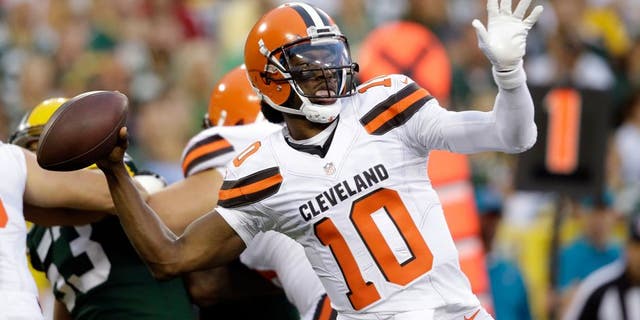 The Cleveland Browns have had a revolving door at quarterback this season with three different players start a game under center. Robert Griffin III was the first to do so before landing on IR with a shoulder injury, but his return could come sooner than we thought.
According to ESPN's Josina Anderson, RG3 has been cleared to practice and will meet with the team on Wednesday to determine a course of action.
Griffin injured his non-throwing shoulder in Week 1, seemingly ending his season after just one start. In that game, he completed 12 of 26 passes for 190 yards and an interception. His season was thought to be in jeopardy following the injury, but there was a slight chance he could return before the year was over.
It's unlikely he'll be ready to go for this week's game given the circumstances and his need to practice. However, it wouldn't be a complete surprise to see him return just before the Browns' Week 13 bye against the Giants.