Report: Patriots QB Jacoby Brissett has surgery on thumb, IR a possibility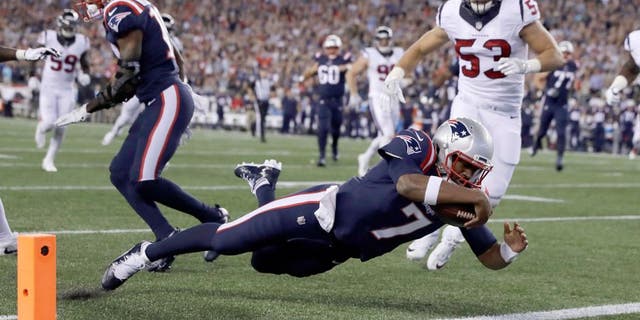 Patriots quarterback Jacoby Brissett was not at practice on Friday, and the Boston Globe is reporting that he was undergoing surgery for a thumb injury he suffered in a Week 3 win over the Texans.
Brissett played the last two-and-a-half games for New England after Jimmy Garoppolo went down with a shoulder injury in Week 2. He likely finishes the season having completed 34 of 55 passes for 400 yards, while also rushing for 83 yards and a touchdown on 16 carries.
Tom Brady is set to return Sunday against Cleveland after serving his four-game suspension.