Report: Panthers GM Dave Gettleman 'most pleased' with LT Michael Oher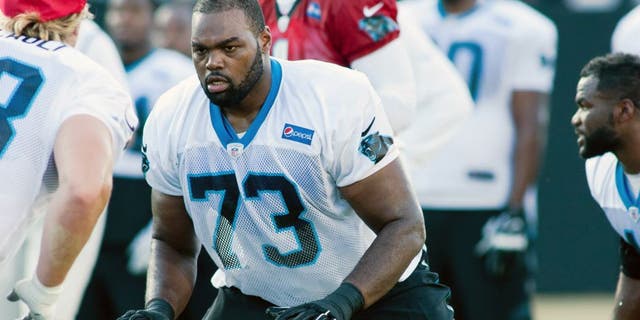 General manager Dave Gettleman and the rest of the Carolina Panthers organization have plenty to be excited about heading into 2015, even after the tough loss of wide receiver Kelvin Benjamin. The Panthers are loaded with one of the stronger defenses on paper and still have a few very intriguing offensive weapons.
Recently, Gettleman stopped to talk with reporters after practice, and hit on a few different things. One of which, was a question about which part of the roster he was the most pleased about after the offseason moves, according to David Newton of ESPN.
"The preseason is not over, but I can say the thing I am most pleased with is [left tackle] Michael Oher. He's been solid. It's a heck of an upgrade. We're really pleased with the progress that [right defensive end] Kony Ealy has made." Gettleman told Newton.
It's obviously great to hear him say that about Oher, because protecting quarterback Cam Newton may end up being make-or-break in 2015. On top of that, Ealy has been named as a player who really needs to step up this coming season.
If both Oher and Ealy can really come into their own for the Panthers this season, don't be surprised to see this team pushing for another division title.
(h/t ESPN)