Report: Packers expected to be without Eddie Lacy for several weeks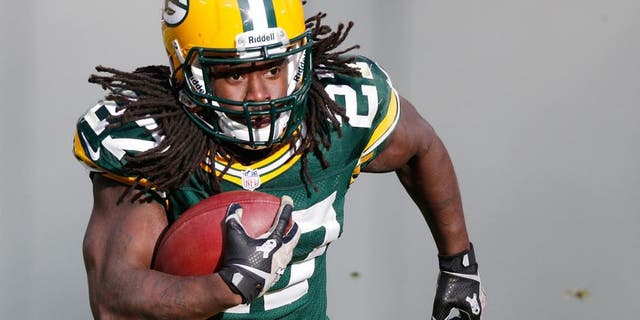 While the Green Bay Packers try to get their passing game going, it looks like they won't have their workhorse in the rushing attack for the foreseeable future.
Eddie Lacy is expected to miss several weeks due to an ankle injury, NFL Network reported Tuesday. Lacy didn't practice Tuesday as Green Bay prepares to face the Bears on Thursday.
Lacy, who had 17 carries for 65 yards in Green Bay's 30-16 loss to the Cowboys on Sunday, is averaging 5.1 yards per carry for the 3-2 Packers, who have been hit hard by injuries to their running backs. Don Jackson, the only other running back on the roster, is on the practice squad for now, coach Mike McCarthy said Tuesday.
The Packers, who average 105.2 rushing yards per game, acquired Knile Davis from the Chiefs on Tuesday to help the team's depleted rushing attack.