Report: Matthew Stafford never bought into Joe Lombardi's system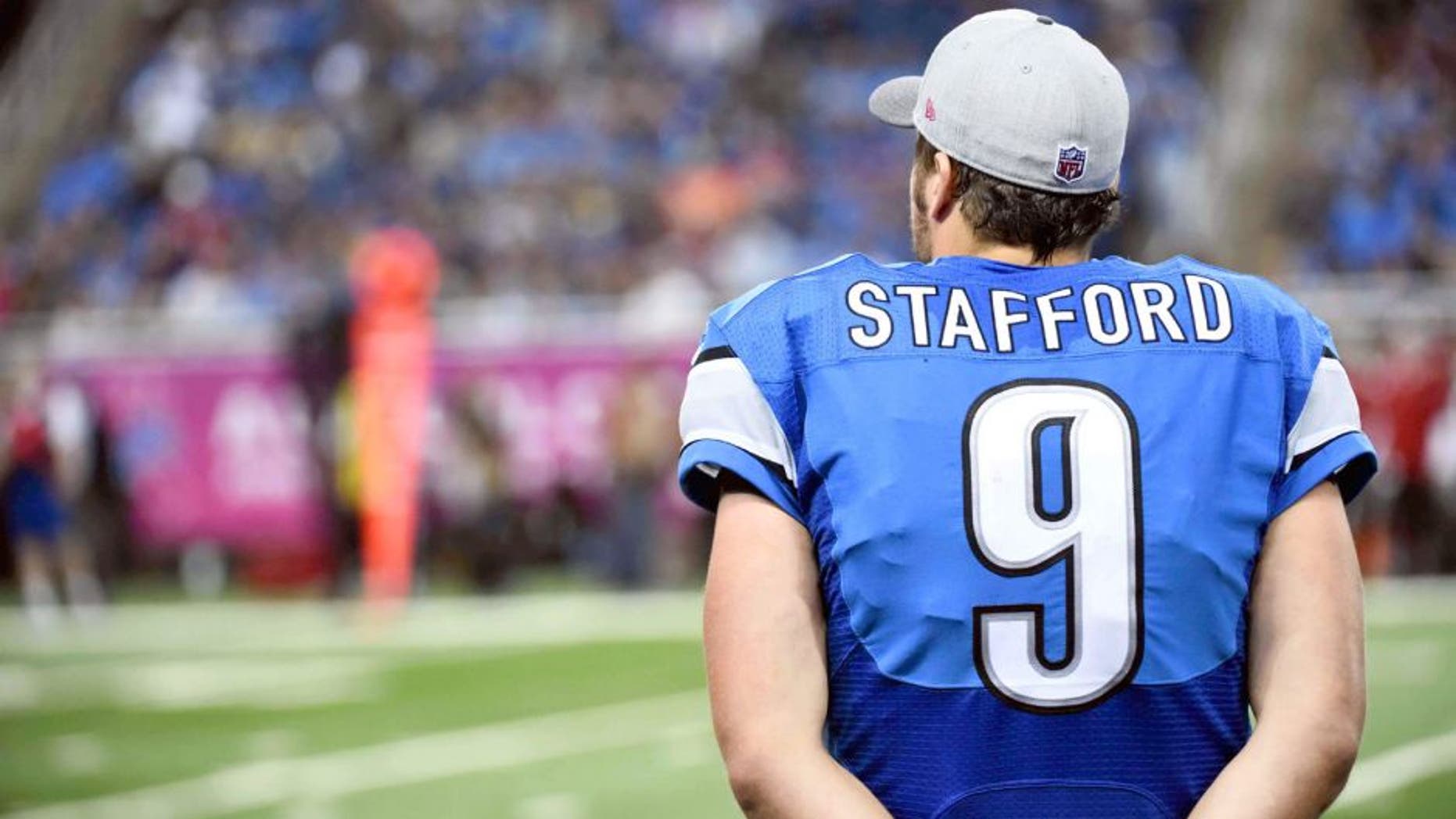 Lions QB Matthew Stafford was less dynamic playing under ex-offensive coordinator Joe Lombardi. Tim Fuller USA TODAY Sports
The Detroit Lions and quarterback Matthew Stafford have come under heavy scrutiny this past week, as reports start to leak out from the franchise in tumult. On Sunday, an interesting tidbit was reported about the relationship between Stafford and former Lions offensive coordinator Joe Lombardi.
According to NFL Media's Ian Rapoport, Stafford never fully embraced Lombardi's system.
"Stafford never really bought in to offensive coordinator Joe Lombardi," Rapoport said, via Kevin Patra of Around the NFL. "He was essentially nursing a hangover from the loss of Scott Linehan, his preferred offensive coordinator. (Stafford and Lombardi) were never on the same page. The hope now is with new offensive coordinator Jim Bob Cooter, that Stafford will get back to what he was doing two years ago."
Lombardi and two of his offensive assistants were fired before the Lions' trip to London, which resulted in a 45-10 loss to the Kansas City Chiefs and more firings.
Lombardi helped Stafford cut down on his turnovers in 2014, as Detroit reached the playoffs in their first year of collaboration. However, Stafford's play wasn't as dynamic as it was under Linehan from 2011-2013, when he averaged close to 4,900 yards and 30 touchdown passes per season.
The disconnect between Stafford and Lombardi may have been the root cause of the Lions' struggles this season. With Jim Bob Cooter now in charge of the offensive play-calling, the 27-year-old quarterback has a chance to prove that he's not the real problem.
MORE NEWS: Want stories delivered to you? Sign up for our NFL newsletters.