Report: Luke Kuechly may see specialist after suffering another concussion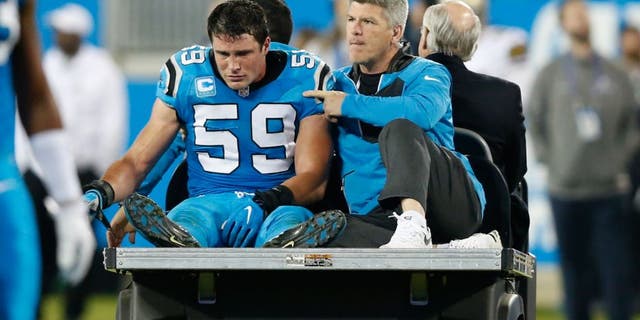 Luke Kuechly was carted off the field on Thursday night after taking a hit late in the fourth quarter against the Saints. Given his emotional departure from the field as he fought back tears, it looked like it might have been a severe leg injury.
However, on Friday he was placed in concussion protocol and wasn't given a timetable to return. Kuechly suffered his second concussion in as many years and is now considering seeing a specialist as a result, according to ESPN's Adam Schefter.
Concussions aren't taken lightly in the NFL -- particularly when a player has a past history of them. Kuechly suffered one in the 2015 season opener and missed the following three games. It's unclear how long he'll be out this time, but if his reaction to the injury was any indication, it could be a while.
Panthers tackle Michael Oher has missed the past seven games due to a concussion and may not return anytime soon. Cam Newton, of course, also missed a game because of one.