Report: Lincecum to visit hip specialist to determine if surgery necessary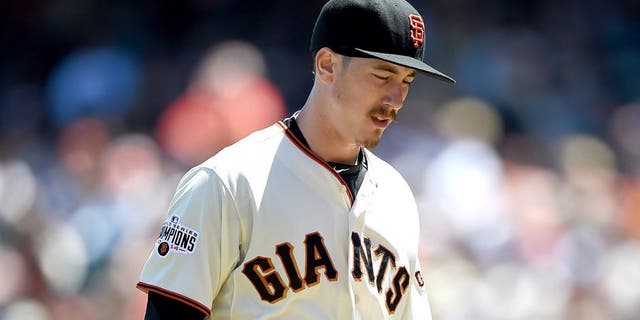 Tim Lincecum will reportedly soon discover whether or not he has potentially thrown his last pitch for the Giants.
CBS Sports reports that the 31-year-old right-hander will visit hip specialist Marc Philippon in Colorado on Wednesday to give a conclusive opinion on whether or not he will need surgery on his degenerative hips.
The report says that Lincecum, who hasn't pitched for the Giants since June 27, has been told by doctors that he would be ready for spring training if he were to have surgery on one or both of his hips.
Lincecum, who has pitched all nine of his major-league seasons with San Francisco, is in the final year of his contract with the team, and is slated to become a free agent after the 2015 season.
While he won two Cy Young Awards with the Giants in 2008 and 2009, Lincecum has been marred by injuries over the past few years, and holds a 4.68 ERA with a 39-42 record since 2012.