Report: Lakers to host Wolves, No. 1 pick Towns to open season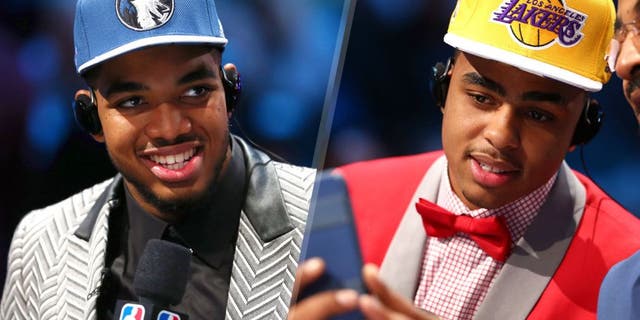 It's a new era for the Los Angeles Lakers and No. 2 overall pick D'Angelo Russell. And that era will likely tip off against No. 1 pick Karl-Anthony Towns and the Minnesota Timberwolves, according to a report from Mike Bresnahan of the LA Times:
The game should be an up-and-down affair with a lot of fun highlights, as both teams boast young, athletic rosters beyond Russell and Towns. And it'll be nice for Lakers fans to see Kobe Bryant back in action, taking the young pups to school.
December will be unkind to the Lakers, Bresnahan also reports. The full schedule will be released on Wednesday.
(h/t @Mike_Bresnahan)