Report: Kings to try out former NCAA standout Marshall Henderson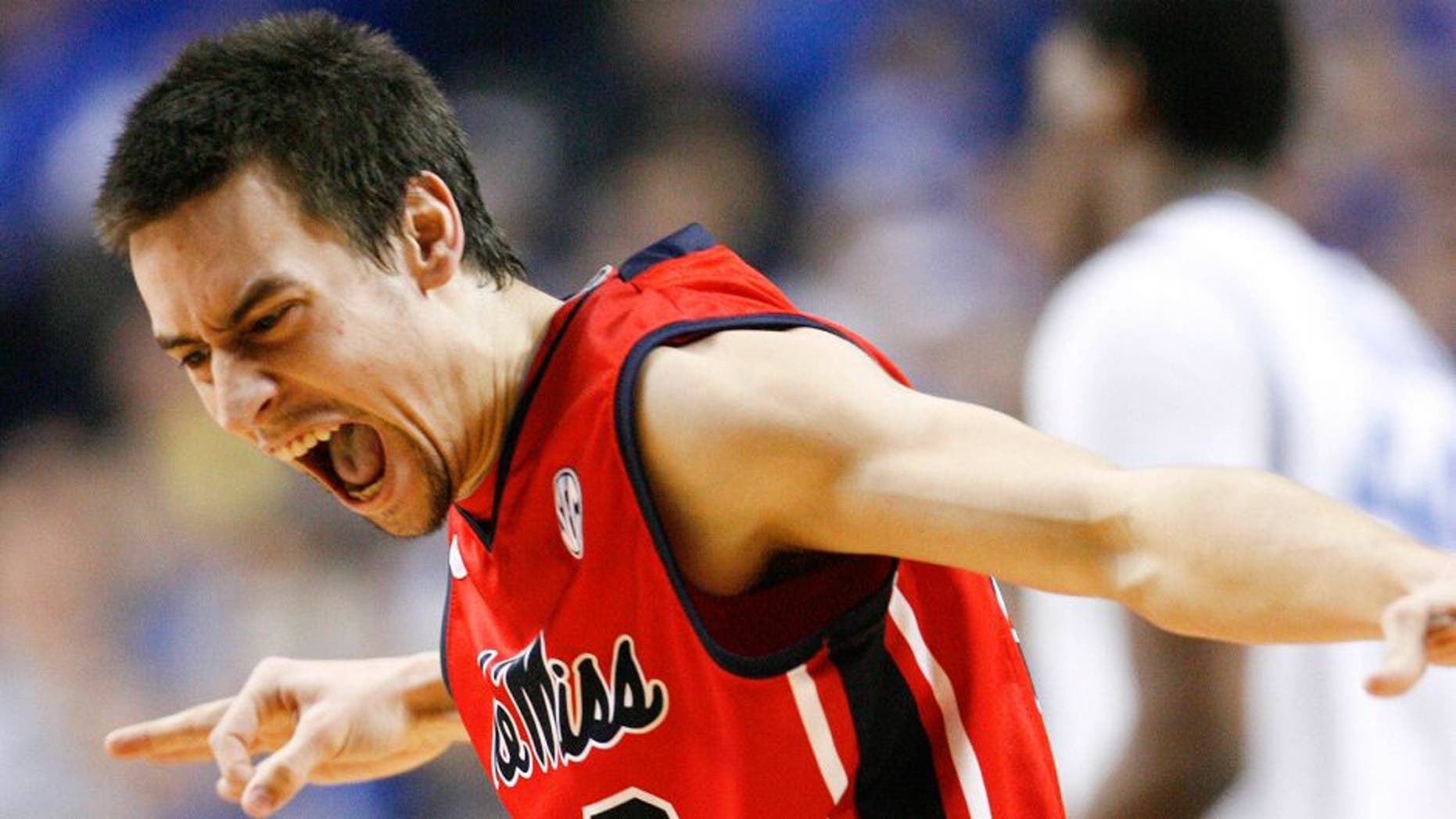 Say what you will about the Sacramento Kings, but the current incarnation of the team can never be called boring. And things just got a little more interesting in northern California, as the Kings are reportedly taking a look at former Ole Miss star Marshall Henderson.
According to Marc Spears of Yahoo! Sports, Sacramento has signed Henderson for training camp:
Henderson has played the previous two seasons in the Middle East, with seasons in Qatar and Iraq. He rose to notoriety during the 2012-13 NCAA regular season and tournament with his penchant for taunting, his famous interview after Ole Miss' first-round win, and his double-middle-finger salute on the way off the floor after the team's second-round loss.
Henderson previously told Spears that he drew interest as a potential second-round pick in the 2013 NBA draft, but various off-court troubles resulted in his falling off the NBA radar. He returned to Ole Miss for the 2013-14 season, but his numbers fell off, and he went undrafted in 2014.
(h/t Yahoo! Sports)