Report: Jets QB Bryce Petty to make his first career start vs. Rams on Sunday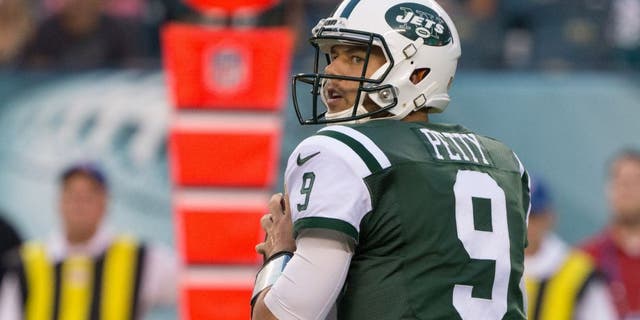 The New York Jets will reportedly start their third quarterback of the season on Sunday against the Los Angeles Rams after Ryan Fitzpatrick suffered a knee injury last week. According to ESPN's Adam Schefter and multiple reports, Bryce Petty is expected to start the first game of his career. It was first reported by Chris Moore of WFAN.
Fitzpatrick has been battling a knee sprain, which he suffered against the Miami Dolphins last week. He hasn't played particularly well, either, throwing eight touchdowns and 13 interceptions this year.
In two seasons, Petty has attempted just two passes. Both of those came last week, going 2-for-2 for 19 yards.Sunday's game against the Rams should give the Jets a glimpse at what they have in Petty.
With Fitzpatrick almost certain to play elsewhere next season, the Jets will need to determine if Petty or Christian Hackenberg are viable starters in 2017. If not, they'll need to explore a trade, free agency or even draft another quarterback.
Petty played in Baylor's spread offense in college, so his transition to a pro-style offense has been a bit slow. After sitting behind Fitzpatrick and Geno Smith for a year and a half, he's had time to get acclimated to the NFL. Not to mention, the Jets don't exactly have a choice with their top two quarterbacks injured.