Report: Jets mulling possibility Sheldon Richardson won't play in 2015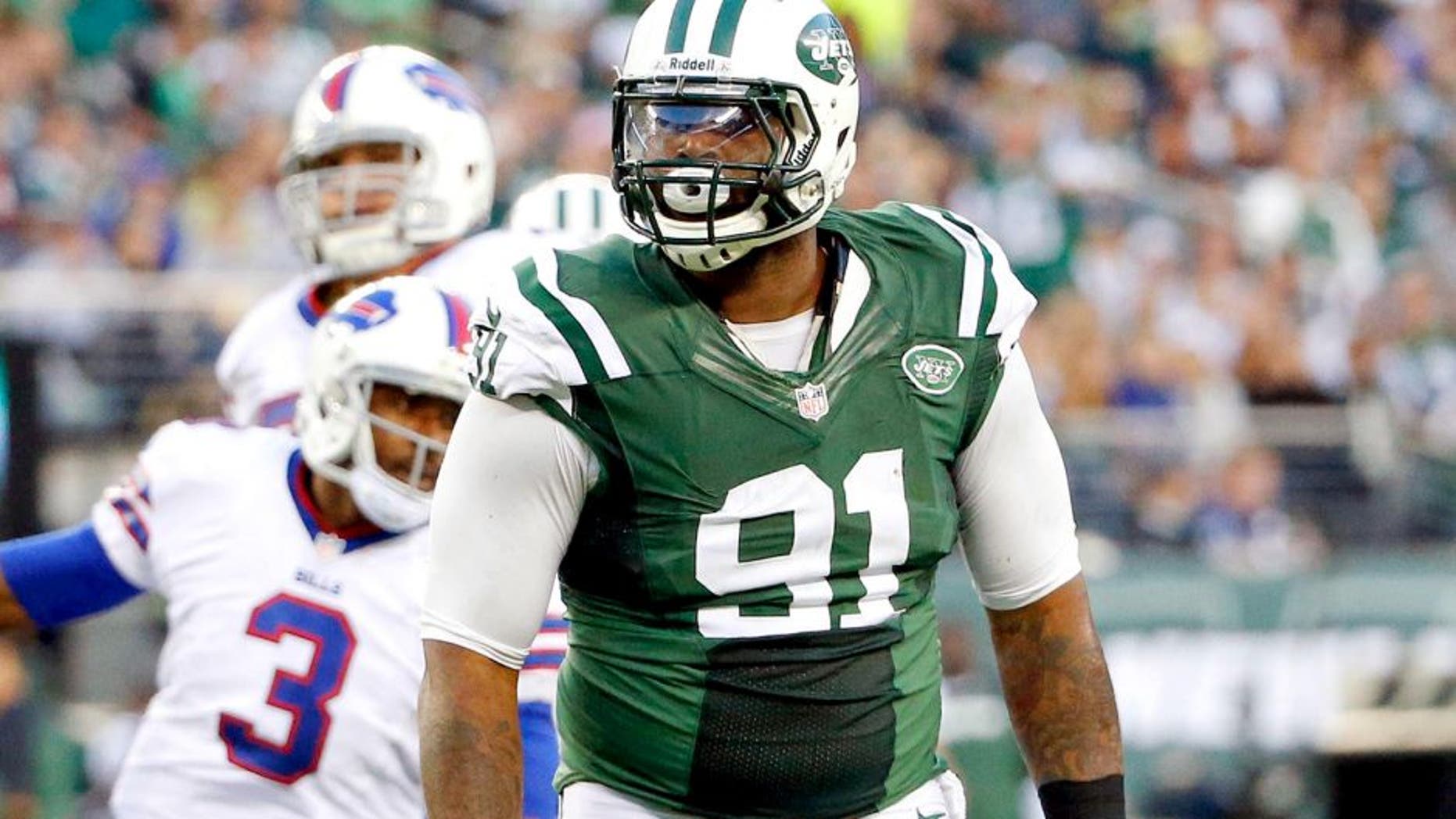 New York Jets defensive end Sheldon Richardson is slated to miss the first four games of the regular season after violating the league's substance abuse policy. Things got even worse for the Jets on Thursday when reports came out that Richardson was arrested for allegedly drag racing and endangering a child on July 14.
For the Jets, they fortunately have rookie Leonard Williams to step in for Richardson, but how long he'll be taking his place could be longer than originally anticipated. According to Metro New York, the Jets are considering the possibility that Richardson may not play at all in 2015, or at least for their team.
A team source reportedly said that management and the coaching staff discussed that very possibility on Thursday night, and are prepped "for the possibility that 'Shel' might not be a part of the team this year."
Obviously, this is a huge issue and concern for the Jets. How they, and the NFL, handle this situation will be watched closely. It's not out of the realm to think the NFL could give Richardson a lengthy suspension for his wrongdoing.
With regards to the Jets, however, it's more of a concern with Richardson's character, and if he belongs on the team.
"What was most worrisome is that he tried to cover this up, he didn't tell anyone on the team about this," the source told Metro New York. "Like we wouldn't know.
"It is a character concern," the source continued. "It is a liability thing to. You have money tied up in this guy, first round money, and he says one thing on the first day of camp. Then, what, minutes later, this comes out? That is a serious lack of judgment."
For the time being, Williams will step in during Richardson's absence, as he took first-team reps on the first day of practice.
(h/t Metro New York)