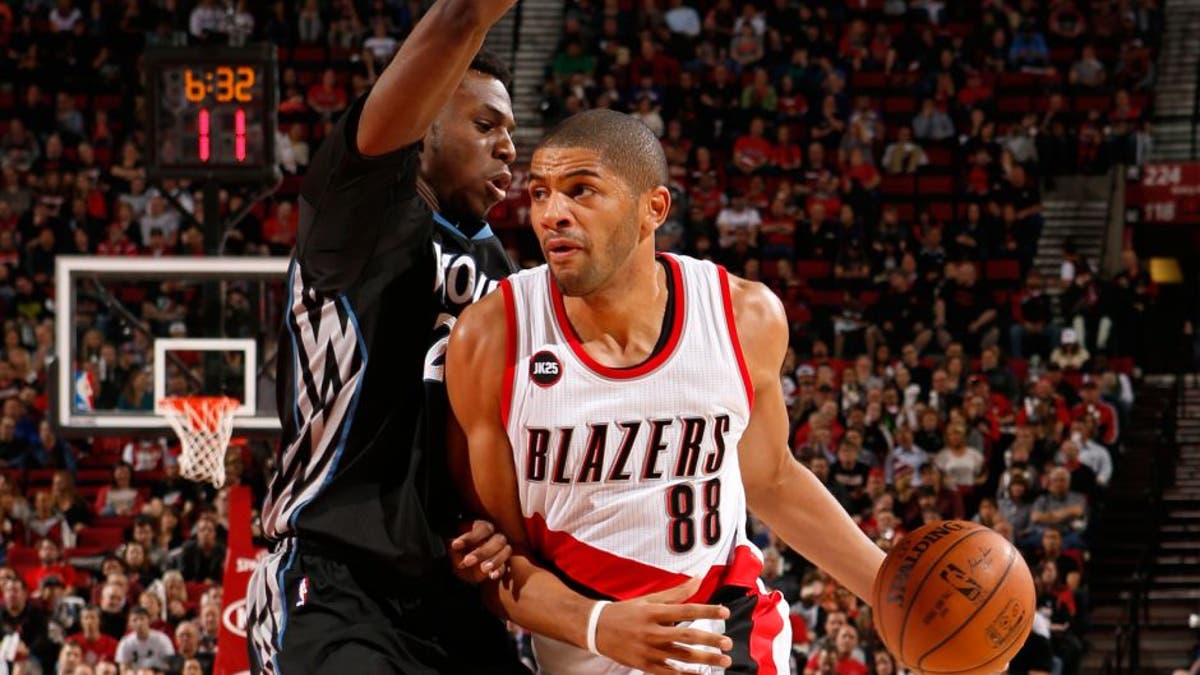 The Hornets traded for Nicolas Batum this summer, and gave up the ninth-overall pick in the 2014 NBA Draft, Noah Vonleh, in order to do so.
The deal was defensible on Charlotte's side. It was clear that Vonleh would take time to develop, while Batum would be capable of contributing immediately as a significant upgrade to the roster.
The problem for the Hornets in all of this is that right now, Batum is technically only a rental, because he'll be an unrestricted free agent at the conclusion of the upcoming season. And at least one report has him already set on a new destination.
"Batum is an impending unrestricted free agent on a borderline playoff team, diving into an unprecedented cap frenzy in which two-dozen suitors could offer $20 million per season. Batum's people have already made noise about how much Batum would like to play in Toronto, a city that appeals to his international roots, per several league sources. He is a flight risk, even though both Cho and Chad Buchanan, the team's assistant GM, know Batum well from their days in Portland."
Batum, of course, tried to shoot this down immediately.
The reality is that there are far too many variables for the Hornets to worry about Batum leaving before he's even played a single game in Charlotte. The way this season goes, both for the Hornets and for Batum personally, will go a long way in determining whether he'd consider re-upping with the franchise.
Toronto may indeed be a desirable destination in Batum's eyes. It's just way too early to try to predict where he'll end up a year from now when the 2016 season is ultimately finished.