Report: Hagelin signs four-year deal with Ducks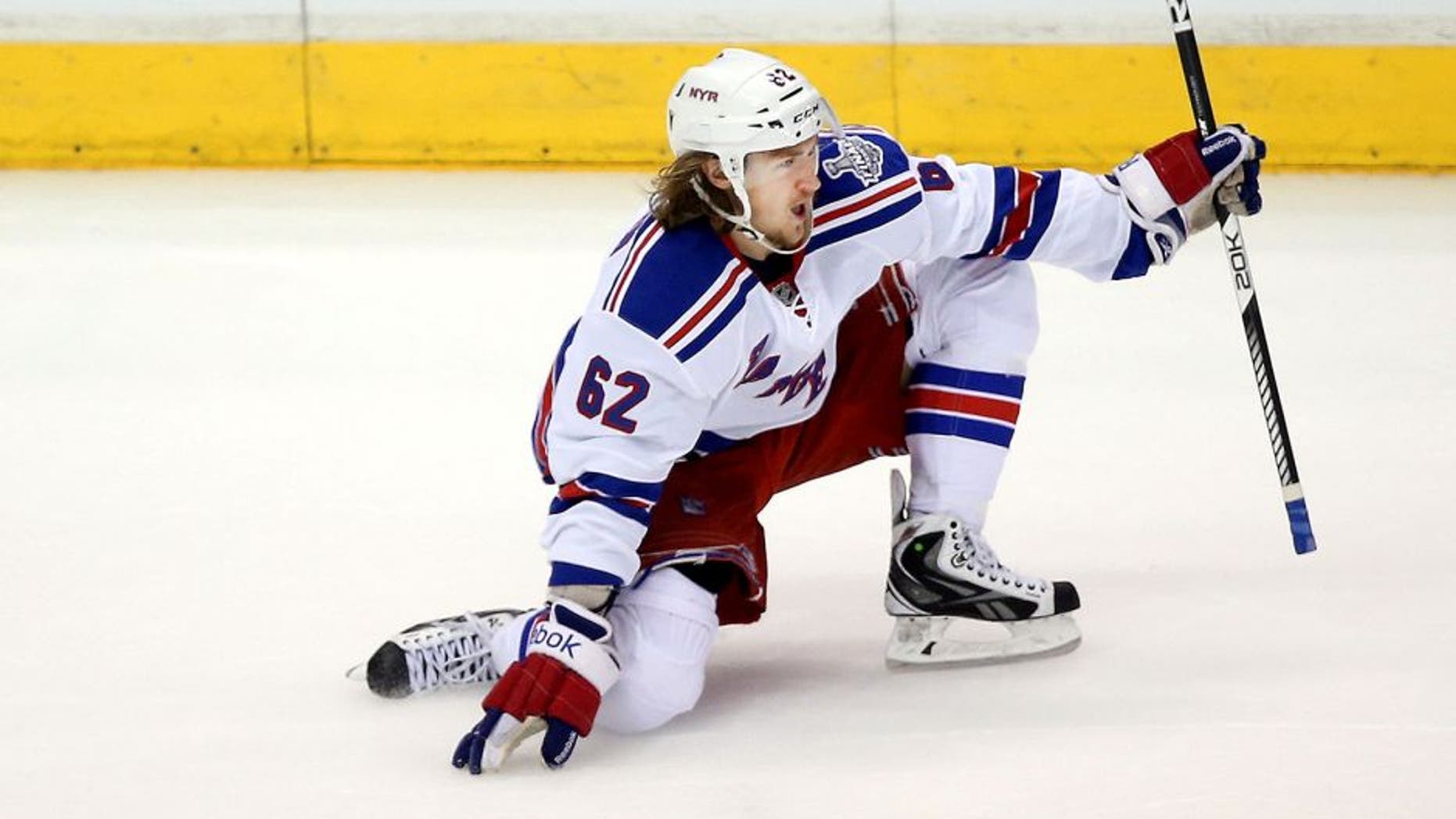 The Anaheim Ducks have signed forward Carl Hagelin to a four-year, $16 million deal.
The Ducks acquired Hagelin, a 59th and a 179th pick in the 2015 draft from the New York Rangers in exchange for forward Emerson Etem and the 41st overall pick in the 2015 draft.
The raise to $4 million per year is just $1.6 million more than Hagelin made last season.
The 26-year-old Hagelin recorded 17 goals and 18 assists last season with the Rangers. Hagelin finished 27th in votes for the Selke Trophy, given to the league's top defensive forward, this past season.
According to General Fanager, the Ducks have $8.31 million remaining in cap space. Hagelin was the last restricted free agent on the roster.