Report: 'Guarded optimism' for Raiders as Aldon Smith decision looms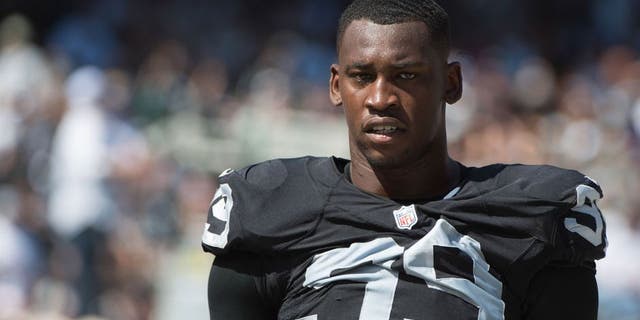 The Oakland Raiders have the fewest sacks in the NFL this season, bringing down the quarterback just 15 times in 10 games. While they're still 8-2 and leading the AFC West, the lack of a pass rush has become an issue.
There's a chance Oakland will add a piece on that side of the ball in the near future, however. According to ESPN's Adam Schefter, the NFL is due to give Aldon Smith a response to his request for reinstatement this week.
Smith has been out all season after being suspended for one year back in 2015. He applied for reinstatement on Oct. 3, which began Roger Goodell's 60-day window to make a decision regarding his NFL future.
While there's no certainty he'll be reinstated and able to play this season, Schefter reports that there is "guarded optimism" within the organization that he'll be back with the Raiders and allowed to finish the season.
Smith spent 120 days in rehab, which reportedly had a "profound effect" on him. The commissioner will need to see that he's changed his ways after repeated run-ins with the law and the league's substance abuse policy.
Should he be reinstated, he could bring some much-needed help to the Raiders' pass rush. In nine games last season, he had 3.5 sacks.