Report: Dodgers' Zack Greinke to opt out of contract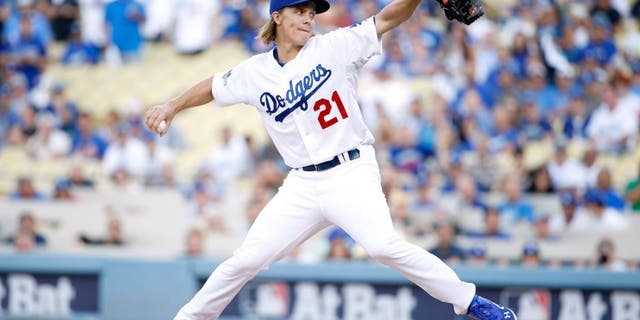 NEWYou can now listen to Fox News articles!
Zack Greinke pitches in Game 5 of the NLDS for the Los Angeles Dodgers. Sean M. Haffey Getty Images
Zack Greinke has three years and $71 million remaining on his contract with the Los Angeles Dodgers, but as expected, he will reportedly opt out of his contract.
While no official word has come from Greinke, who avoided questions about his contract decisions after the Dodgers' 3-2 season-ending loss to the Mets in Game 5 of the NLDS, CBS Sports reports that the 31-year-old righty will indeed exercise his right to opt-out.
According to the report, Greinke could fetch a contract worth $30 million per year for five years, which would exceed the $147-million, six-year deal he signed with the Dodgers before the 2013 season.
Greinke's reported decision to opt out of his contract doesn't exactly come out of left field, as he threw the best season of his 12-year career in 2015, asserting himself as a contender for the NL Cy Young Award.
In 32 regular-season starts, Greinke notched an MLB-low 1.66 ERA with a 19-3 record, achieving personal bests in both wins and ERA.
Reports indicate that although Greinke is expected to opt out of his contract, he enjoys being a member of the Dodgers and is a beloved figure in the clubhouse.