Report: Dodgers tried to sign Greinke to new contract during season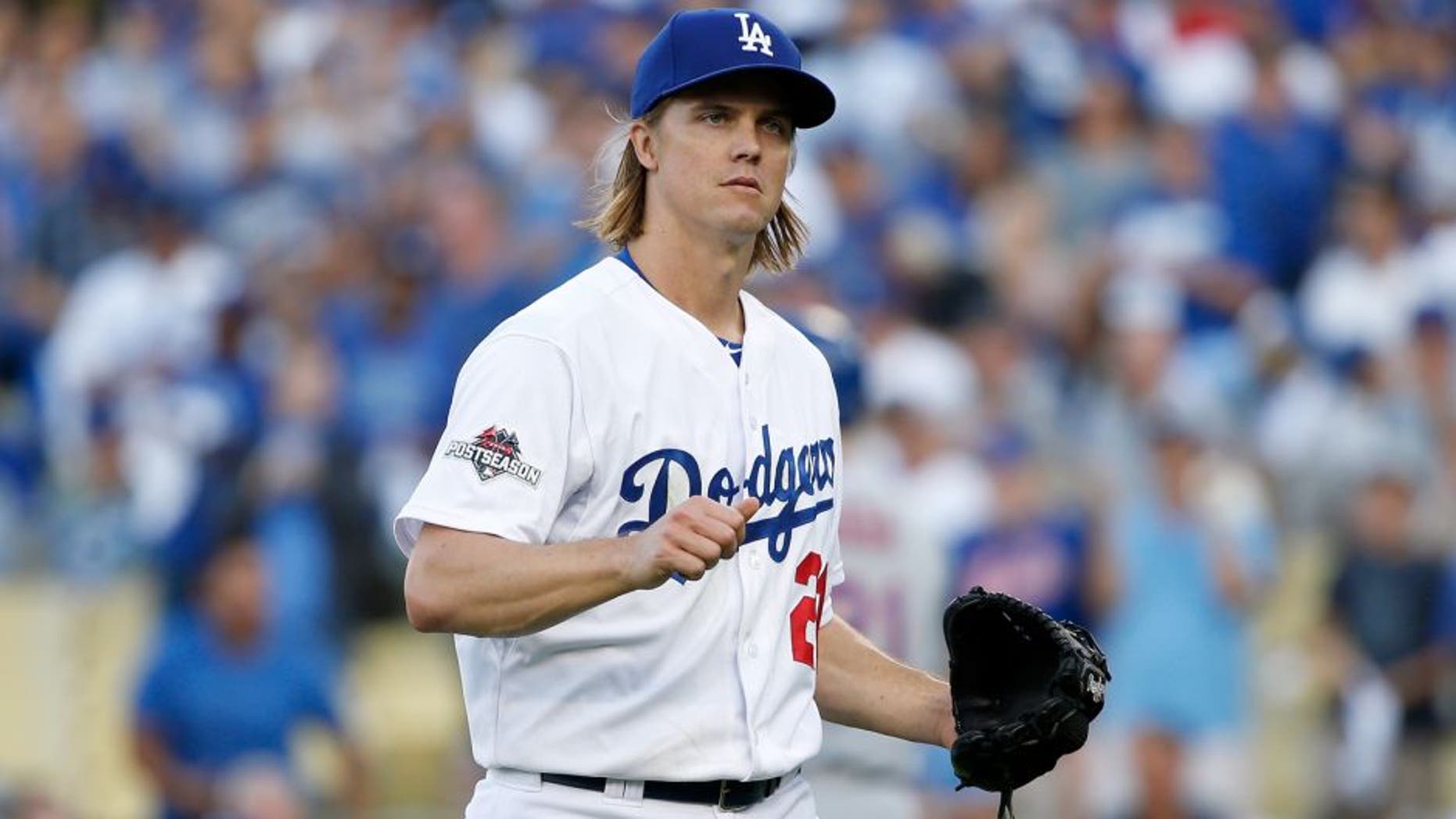 Zack Greinke's Cy Young-caliber season made it almost certain that he would opt out of his contract. Sean M. Haffey Getty Images
Although Zack Greinke opting out of his contract eventually proved inevitable, the Los Angeles Dodgers say they did their best to try to keep him under team control.
General manager Farhan Zaidi told MLB.com that the Dodgers front office attempted to avoid potentially letting Greinke slip out of their grip by offering him a new contract during the season.
"We definitely expressed our interest in having him return, [he's] been a big part of club for last three seasons," Zaidi said. "With the season he had, I think there was intent on their part to playing out the season and get to this part and make a decision on the player option."
Although he had three years and $75 million remaining on his contract, Greinke elected to test the free agency market for an even more lucrative contract after a Cy Young Award-caliber season.
"In these negotiations you have a sense for when things are going to advance and for when a player is intent on hitting free agency," Zaidi said. "I understand why and that was more their intent. Again, we expressed our interest in having him continue with the organization."
In his third season with the Dodgers, Greinke assembled a spectacular year. In 32 starts, he compiled a 19-3 record with a 1.66 ERA, 0.84 WHIP, .187 opponent batting average, and 200 strikeouts in 222 2/3 innings.
The Dodgers have offered Greinke a one-year qualifying offer for $15.8 million, but he is expected to decline.