Report: Diamondbacks would have to be 'overwhelmed' to deal Brad Ziegler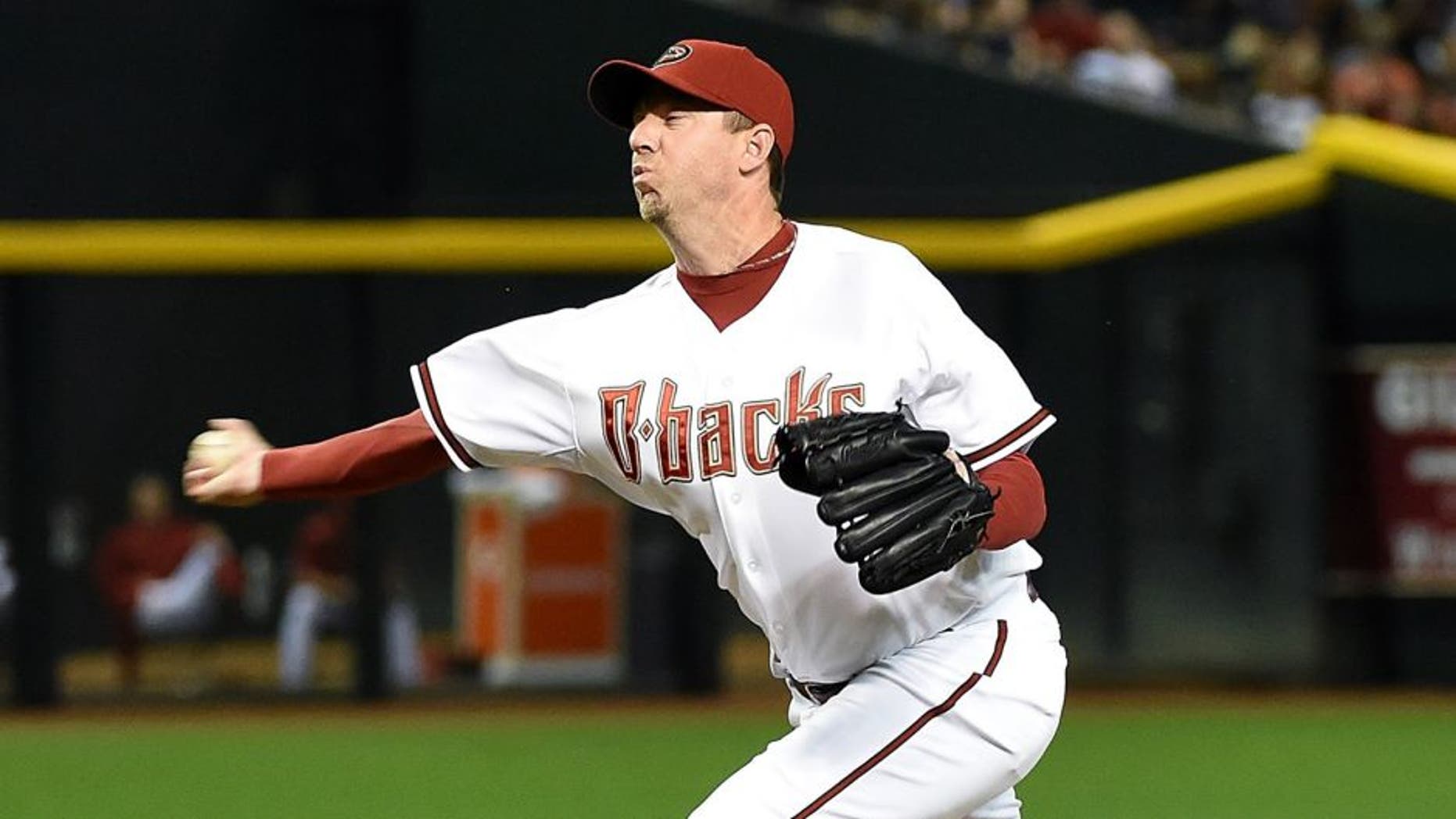 Brad Ziegler is drawing loads of interest as the trade deadline nears, but it's apparently going to take an impressive deal for the Arizona Diamondbacks to part ways with their lights-out closer.
Jerry Crasnick of ESPN reports that while the Diamondbacks have been "getting lots of calls" about Ziegler, who has become Arizona's closer this season, they would have to be "overwhelmed" by a deal in order to trade him.
The 35-year-old righty has had a sensational season in the D-backs bullpen, both as a set-up man in the early season and a closer after taking over for struggling closer Addison Reed.
In 41 appearances this season, Ziegler has maintained a 1.08 ERA and a 0.79 WHIP with 24 strikeouts in 41 2/3 innings.
He has converted 15 of 17 save attempts and currently holds a streak of 13 saves in a row.
While the Diamondbacks are 9 ½ games out of first place in the NL West, trading a player like Ziegler, who has been a tremendous asset in the bullpen, could have an adverse effect on the team.
Ziegler has yet to give up a run since June 6, throwing 16 2/3 scoreless innings in 15 appearances over the past seven weeks.