Report: Denzel Nkemdiche to remain hospitalized, out for LSU game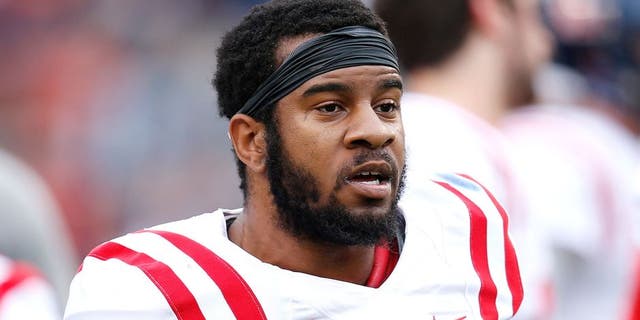 NEWYou can now listen to Fox News articles!
AUBURN, AL - OCTOBER 31: Denzel Nkemdiche #4 of the Ole Miss Rebels looks on during a game against the Auburn Tigers at Jordan-Hare Stadium on October 31, 2015 in Auburn, Alabama. Ole Miss defeated Auburn 27-19. (Photo by Joe Robbins/Getty Images) Joe Robbins Getty Images
According to a release given by his family, Denzel Nkemdiche will remain hospitalized -- and will not be playing against LSU this upcoming weekend.
"His well-being is all that maters right now, and we are making sure he receives the highest level of medical care. While his condition is not life-threatening, he will not play this weekend. We thank the Ole Miss family for their concern and encouragement, and we appreciate everyone respecting the family's privacy during this time."
Ole Miss' leading tackler had been hospitalized in ICU since Monday, due to an undisclosed illness. Head coach Hugh Freeze initially said Nkemdiche was "questionable" for Saturday's contest. Without Nkemdiche in the lineup, Ole Miss will be relying upon DeMarquis Gates.
(h/t The Clarion-Ledger)