Report: Colin Kaepernick willing to take pay cut with Broncos in 2016 but not 2017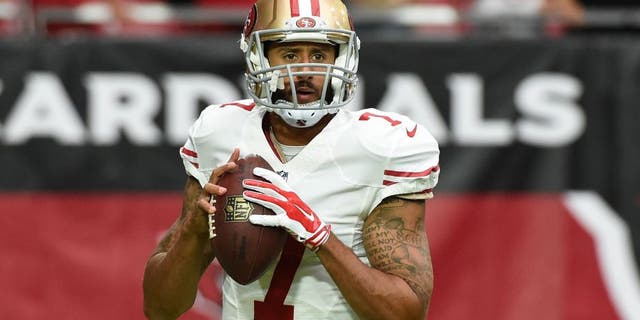 There's been a new development in the ongoing Colin Kaepernick saga.
Kaepernick now is willing to accept a pay cut to facilitate a trade from the San Francisco 49ers to the Denver Broncos, according to CSN Bay Area. However, he isn't willing to take as big a pay cut as the Broncos would like.
It previously was reported that the Broncos wanted Kaepernick to lower his base salary from $11.9 million to $7 million for the 2016 season. According to the CSN Bay Area report, however, the Broncos are asking him to make a similar concession for the 2017 season, when he is set to earn $14.5 million. By agreeing to earn $7 million in each of those seasons, Kaepernick would be costing himself $12.4 million in base salary alone.
Kaepernick met with Broncos officials this past weekend. However, he was back with the 49ers for the start of their offseason program (he earned $400,000 for attending) on Monday.
So, while a trade from San Francisco to Denver still is possible, there are plenty of financial roadblocks remaining. In the meantime, Mark Sanchez remains atop the depth chart for the defending Super Bowl champions.