Report: Cobb's injury believed to be 'minor,' could play Week 1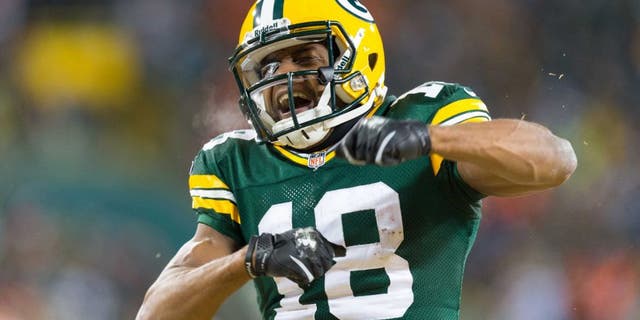 NEWYou can now listen to Fox News articles!
Green Bay Packers fans can breathe a collective sigh of relief, as initial reports indicate that Randall Cobb's shoulder injury is nothing major. NFL Network's Ian Rapoport described the MRI results as an AC joint sprain.
ESPN's Rob Demovsky went further, reporting that Cobb has a "good chance" to play in Week 1 of the regular season (via NFL on ESPN).
This is good news for a Packers team that has already lost its top wideout, Jordy Nelson, for the season with a torn ACL. Originally, Cobb thought he may have broken his collarbone, according to ESPN.
"I just caught the ball and was going down to the ground, and I had a guy land on top of me," Cobb said, per ESPN. "I was just jogging off the field at the end of the series, and I could feel the pain. I didn't know exactly what it was. It was discomfort, and I let Doc check it out and we went back and got X-rays. It's not what we think it could've been."
Green Bay counting on Cobb to lead a young receiving corps that's also likely to feature second-year pro Davante Adams and third-round rookie Ty Montgomery.
(h/t @RapSheet, ESPN)