Report: Bucks, Jason Kidd are finalizing a three-year extension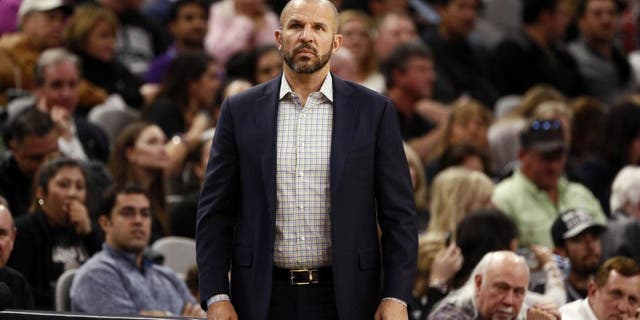 NEWYou can now listen to Fox News articles!
Milwaukee Bucks coach Jason Kidd is finalizing a three-year, $15 million-plus contract extension with the team, according to Yahoo Sports.
Kidd, 43, had one year left on a three-year deal that he signed when the Bucks hired him away from the Nets in 2014. He was 44-38 in his rookie coaching season with Brooklyn before a power play with that franchise led him to speak with Milwaukee about its coaching opening. He led the Bucks on a 26-win improvement in his first season in Milwaukee -- from 15-67 before he arrived to 41-41 and a playoff berth. Last offseason, the Bucks added high-priced free agent center Greg Monroe to a roster loaded with young talent and expectations were sky-high, but Milwaukee backslid to 33-49.
The team still obviously believes Kidd is the right coach to get it over the hump as the Bucks prepare to open a new stadium in 2018.