Report: Browns willing to trade the second overall draft pick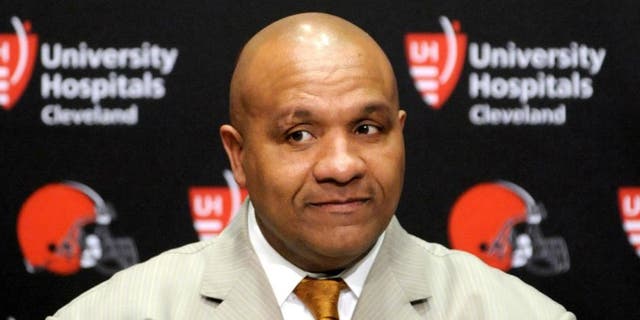 The NFL Draft is just more than two weeks away. And although most of the speculation has centered on whether the Tennessee Titans will trade the No. 1 overall pick, there are now some rumblings about the Cleveland Browns, who own the second pick.
The general sentiment is that the Browns are in the market for a franchise quarterback, and both Carson Wentz and Jared Goff could still be on the board when Cleveland is on the clock.
According to an NFL.com report, however, the Browns aren't "enamored with a single player" and are willing to trade down in order to collect more picks. And after a 3-13 season and a free-agent exodus during the offseason, there are certainly holes to fill.
Cleveland still could draft a QB later in the first round or even in later rounds, with Paxton Lynch, Connor Cook, Kevin Hogan and Dak Prescott as possible targets.
Plus, the Browns just signed Robert Griffin III, whom they believe can revive his career after injuries and inconsistency caused him to tumble down the Washington Redskins' depth chart in recent seasons.