Remembering what was wrong with 'Days of Thunder' movie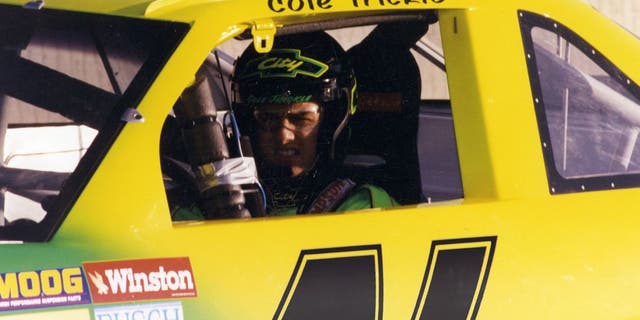 NEWYou can now listen to Fox News articles!
Remember the 1990 Tom Cruise stock-car racing movie "Days of Thunder?"
A lot of the racing scenes were shot in November 1989 at Phoenix Raceway, site of Sunday's Camping World 500 Monster Energy NASCAR Cup Series race.
At Phoenix in '89, Bobby Hamilton drove the No. 51 Chevrolet you saw in the film footage, with Greg Sacks driving the No. 46 City Chevrolet car that belonged to Cole Trickle, Cruise's fictional character. In the actual Phoenix race, the No. 46 served as a camera car for the movie.
Hard to believe, maybe, but true.
Certainly truer than the plot of "Days of Thunder."
Loosely - very, very loosely - based on the story of Tim Richmond coming to drive for Rick Hendrick, "Days of Thunder" starred Cruise as an up-and-coming race-car driver with a phenomenal amount of talent but little focus or discipline.
We found this on the Internet a year or so ago and with NASCAR back at Phoenix this weekend, we figured it might be worth a laugh, since in eight minutes or less it explains everything wrong with the movie.
Well, maybe not everything. Diehard NASCAR fans could probably find a few more. Still, this is an entertaining clip.
Warning: The language gets a little salty in places, so it might be NSFW.
Otherwise, it's great fun. Enjoy!