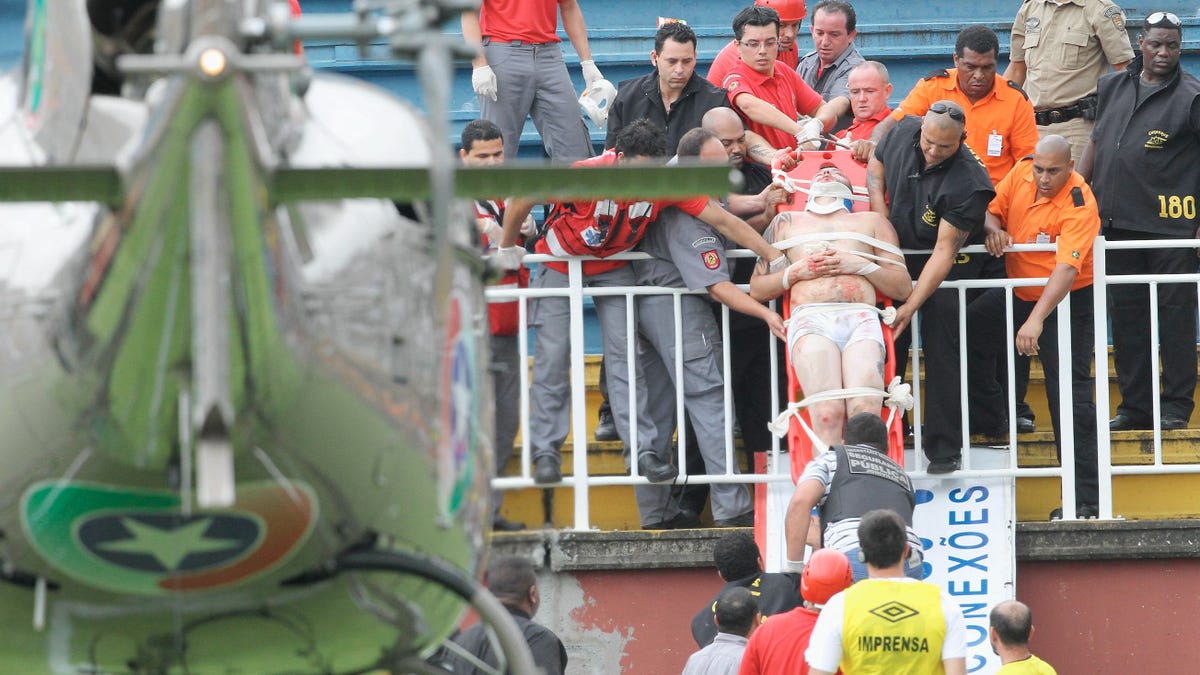 SAO PAULO – The Brazilian soccer team relegated in the match stopped by fan violence says it will ask the country's sports tribunal to annul the result.
Four-time Brazilian champion Vasco da Gama says it deserves the three points for the game because it wasn't safe to keep playing after the brawl in the stands. If Vasco is awarded the points, it would be enough to avoid its second relegation in five years.
Vasco needed a victory last weekend but lost 5-1.
Club officials say the referee did not follow regulations when he waited 73 minutes to restart the game. Rules say the maximum time is 60 minutes.
Vasco director Ercolino de Luca says the referee made a mistake, and "we are allowed to go after our rights."