Referee whistles for halftime in the middle of an English team's goal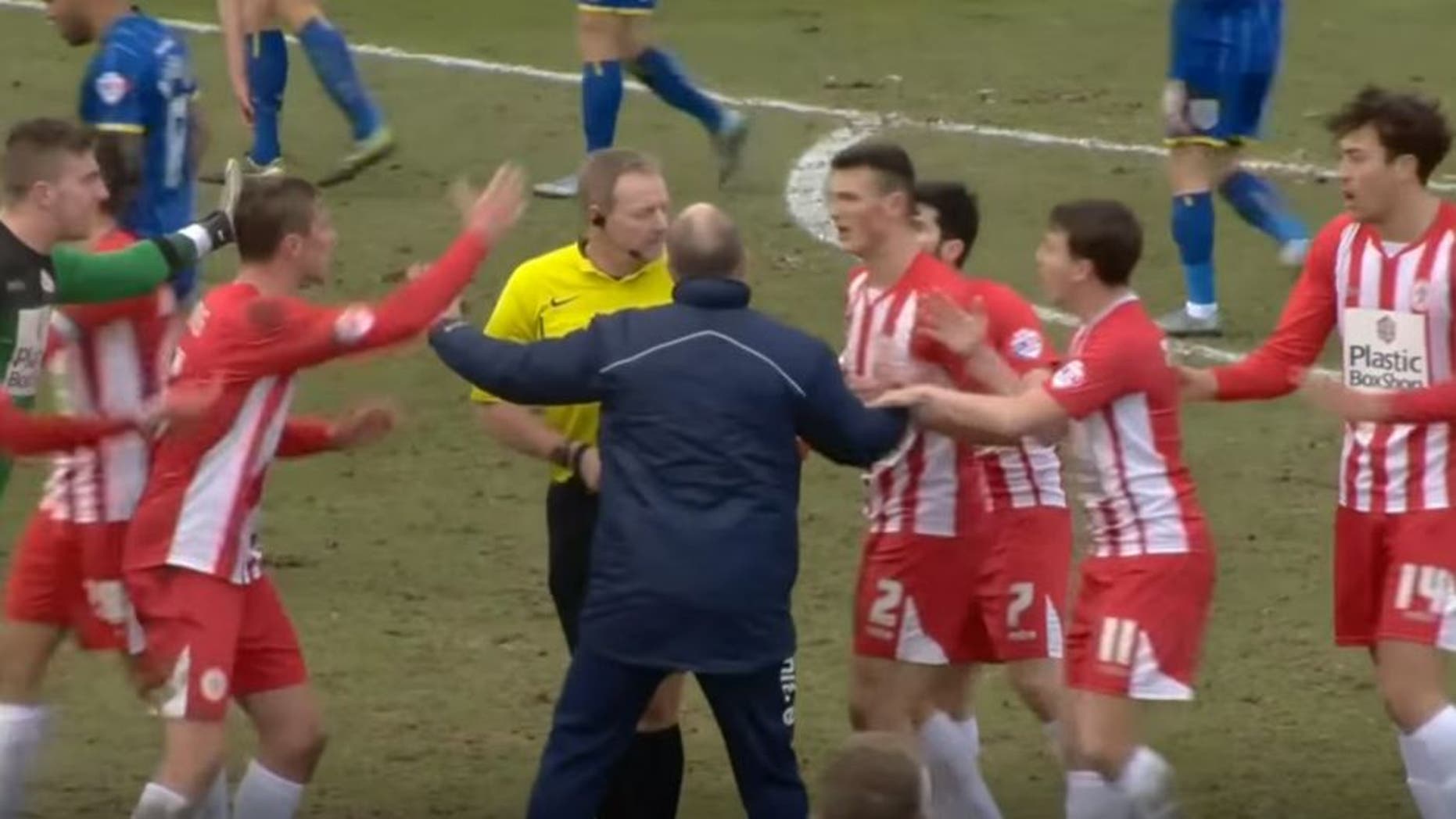 An English League Two (fourth tier) match was cloaked in controversy at the weekend after one of the most bizarre referee calls you'll ever see.
With seventh-place AFC Wimbledon hosting fourth-place Accrington Stanley on Saturday, the teams waged what wound up to be a cagey, goalless draw in the opening stages, but the real talking point came about just before the halftime interval. Scroll to the 50-second mark to watch the event unfold in the video below:
Uhhh ... Wut?
The goal in question comes via Accrington's Billy Kee, who's seen spinning and turning in the Dons' penalty area before manufacturing a tidy finish past Kelle Roos to give the visitors a 1-0 lead ... Only, referee Trevor Kettle had other plans, blowing for halftime while the ball was mid-flight.
To little surprise, the incident elicited an enraged reaction from Accrington's players, a flock of which swarmed Kettle in protest (do you blame them?). In the end, the goal did not stand and the match ended in a 0-0 draw.
"I'm delighted with the way we played but sometimes the luck doesn't go with you," Accrington boss John Coleman told the BBC (via Independent). "I've never seen anything like it happen [the disallowed goal] in all my 46 years playing and managing.
"He blew as the ball was on its way into the net. You can't account for that. Everyone in the ground is flabbergasted. Referees make mistakes because they're only human and that's what makes the game of football so special because you have talking points and arguments."
Either way, that's bonkers. Have you ever seen anything quite like this?